Google Maps "explore around you" launches in five more locations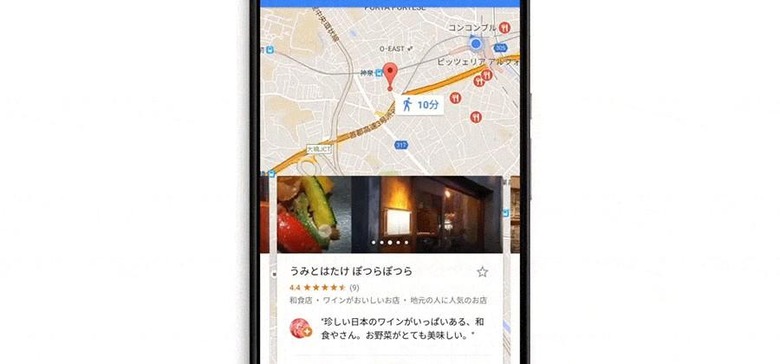 In the US and the UK, Google Maps users have been able to use the "explore around you" feature to find good places to eat or get a drink in the area where they are. Google has now announced that the "explore around you" options is launching in five other countries including France, Italy, Spain, Germany, and Japan. To use the feature Google Maps users just need to choose the "Explore around you" option on maps for Android.
That option will give quick suggestions for places to get food or drinks. The "explore around you" icon is on the bottom of Google Maps and is easy to access. Options listed with the feature are organized by category. Once a place stands out for you, you can swipe through photos of the location and food and read ratings and reviews of the eatery left by previous visitors.
Some select locations returned in the search will also have information on why the choice is relevant to you. A recommendation may be a place that is popular with other diners who have been in the area you are in previously. In Tokyo and Paris, there is an expanded list of categories.
In Paris, there are listings for things like Lieux mythiques; Brasseries classiques and Un verre avec une vue. That translates to mythical places, traditional breweries, and a glass with a view. The listings in Tokyo are for jazz bars and clubs.
SOURCE: Google