Google Maps is adding electric vehicle charging station information, promising to make powering up an EV or plug-in hybrid more straightforward. The new functionality is being added to the Google Maps app for iOS and Android today, and will follow on in the desktop version in the coming weeks, Google says.
In doing so it'll close one conspicuous gap in the transportation segment. Google Maps has long had options for public transportation, including buses, subways, and ride-sharing options, together with points of interest data. However, it has left specifics for EV charging points to other applications.
Now, though, you can search for "ev charging" or "ev charging station" and get a list of the nearest options to your current position. As you might expect, Google's implementation of EV charging infrastructure search is more than just physical location, however. It's also offering up charger type information about each spot.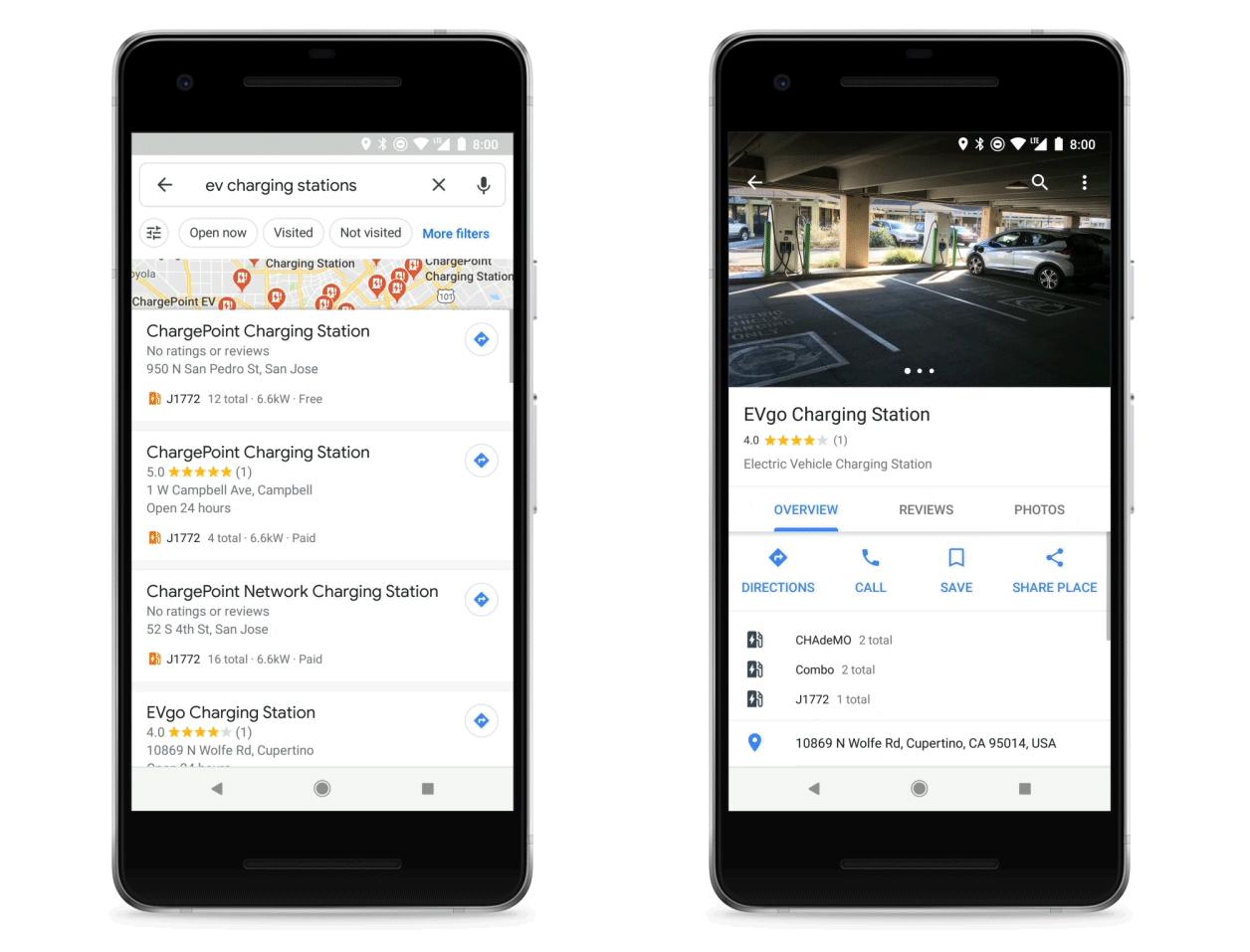 For instance, there'll be data on the types of ports available, together with how many of each there are. Google Maps will also show charging speeds, and which charging network they belong to. Globally, Tesla and Chargepoint networks will be supported, while in the US there'll also be EVgo, Blink, and SemaConnect. In the UK, Chargemaster and Pod Point stations will be included; in Australia and New Zealand there'll be Chargefox locations.
Each listing will also show details about the business the charger is located at. Conversely, businesses that have charging stations on the premises will have a link to the specific charger page, too. Drivers will be able to leave reviews of chargers, together with photos, and questions for other drivers to answer.
Certainly, being able to do all this from within the Google Maps app – and readily include a charging location stop-off in your overall navigation – is a welcome improvement. All the same, there are still some good reasons to use other applications. It's unclear whether Google Maps will show current charger use, for example, whereas the charging network-specific apps will typically include live information on whether a car is already plugged in.
Other apps, like PlugShare, have made their name by offering comprehensive filtering options. That can include narrowing down locations based on charger type – important if you have, say, a car that uses a J-1772 plug since you can't use that with a Tesla Supercharger – as well as by whether they're paid or free, or in restricted access locations.
All the same, this new Google Maps integration could be a game-changer for EV drivers. That's particularly the case when you consider that, with iOS 12, Google Maps is now available in Apple CarPlay. That could well make finding a public charger easier than using the native navigation system in your EV or plug-in hybrid.