Google Maps and Search will soon tell you wait times at restaurants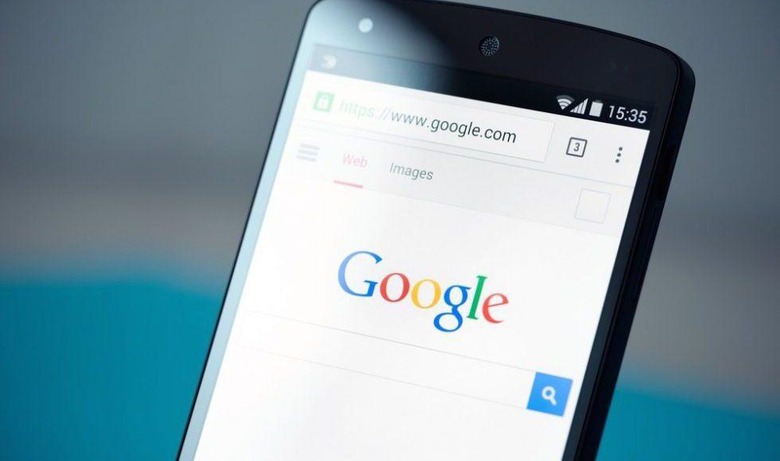 Google Maps and Search have received some handy new features throughout the year, but this newest addition might be the best one yet. Google revealed today that Maps and Search will soon tell you wait times at sit-down restaurants around the world. This will be rolling out as part of the popular times feature, which has been available in Maps and Search for quite some time.
As detailed on the Google Blog, the wait times your see aren't going to be exact. Rather, they will be estimated wait times based on anonymized data from other Google users. One benefit to this is that you'll get estimated wait times for each hour of the day the restaurant is open, allowing you to plan ahead and potentially skip the line altogether.
Google says that this feature will soon launch for both Search and Maps, so it sounds like there's a little bit of a wait left (which is kind of ironic given the subject matter of this update). When the feature does eventually roll out, it'll be going live for more than one million sit-down restaurants around the world, so there's at least a decent chance that it will support your favorite spots.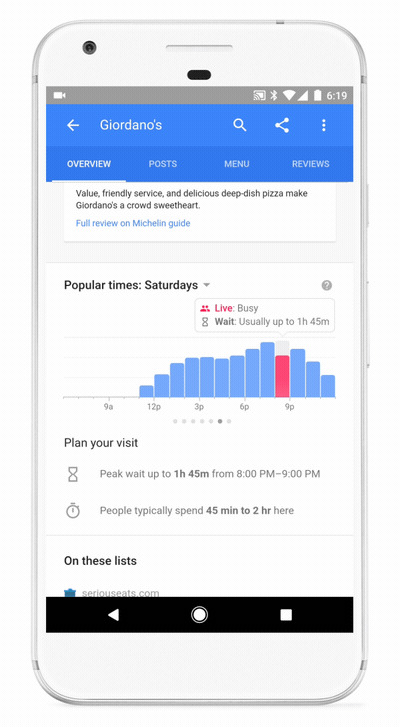 Google's popular times feature will be pretty well fleshed out after this launches. Not only will it tell you which times are most popular among visitors and your estimated wait time for a table, but it will also tell you how long people typically spend at the business you're visiting. That's a lot of information packed into a tiny little bar graph.
There's no word on when this feature will roll out, and we're also unsure if it will launch at the same time across Maps and Search. In any case, we'll likely see this feature pop up in some capacity soon, so stay tuned.