Google Maps and Earth get new high resolution imagery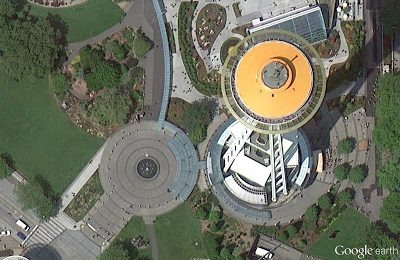 Google has added new high-resolution imagery to various places on Google Maps and Earth, giving users sharper, more detailed views of select locations. As of now, 164 cities and 108 countries/regions have improved images, including Washington and Austria. This is part of Google's regular updates that it pushes out, and includes aerial, satellite, and 45-degree imagery.
Users can now get high-resolution views of Seattle, with Google showing off an image of the Space Needle painted orange in its announcement. The new 45-degree imagery has been applied to 60 cities, 40 of which are located in the US. International locations with 45-degree imagery include Switzerland and Luxembourg. Users can get high-resolution 45-degree angle views of Thun Castle, for example, making you feel more like you're checking out the structure itself rather than just its rooftop.
Google has a breakdown of cities and countries with new images separated into each category (aerial, 45-degree imagery, and satellite). Highlights among the 45-degree imagery locations include Baltimore, Iowa City, Queensbury, Portland, Toledo, and Kalamazoo. In the high-resolution aerial updates category, you'll find Gettysburg, Cedar Rapids, Jacksonville, Charlotte, St. Louis, Fresno, and Idaho Falls, among others.
Last but not least are the satellite image updates, which cover such variety of countries, including the US, Canada, Mexico, France, New Zealand, Australia, Japan, and Korea, as well as Antarctica. You can check out the full listing by hitting the link below. You can view the new imagery using your desktop browser or your favorite mobile device.
[via Google Maps]