Google Maps allows 3rd party apps free reign with developer APIs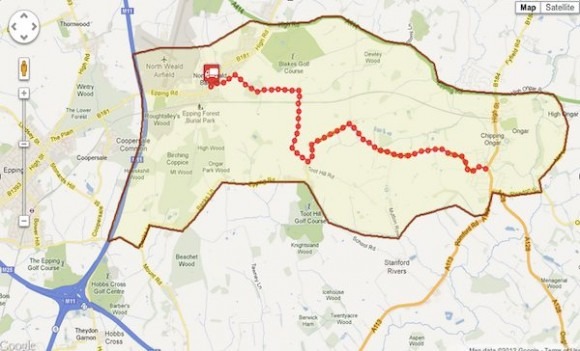 A new set of two API releases for developers will soon have 3rd party apps working with Google Maps features that will allow them to be location aware – with location information not just relegated to GPS. The first of two releases is the Google Maps Tracks API, this allowing developers to integrate the display and analyzation of GPS data on a map, with this API being built on top of Google's own cloud infrastructure for reliability that's unmatched. The second of two releases today works with Google Maps Geolocation API, this enabling developers the ability to integrate location data found by looking up said information on nearby wifi access points and cell towers.
With these two new API releases, 3rd party app developers will be able to take the massive beast of a dataset that Google has in their Google Maps archive and integrate it into their own apps at a whole new level. With this information, apps of all kinds will be able to map their own location – that being the device they're being run on, of course – and help people find the locations they're aiming at. Should a bakery have an app, for example, Google Maps integration would be able to lead the user of said app to the physical location of the bakery, even if they don't have GPS switched on.
If you run a business – or work for a business as a developer – you can also pay for support from Google to make this system work for you. You'll be able to work with Google's own set of advanced features such as geo-fencing. With geo-fencing, a company can create a virtual space on a map that'll be able to send notifications if a device enters or exist its bounds. This system could certainly be automated and do away with a central dispatcher – if that's your kind of business, of course.
Have a peek at a timeline of recent Google Maps related stories and see how the system has been evolving of late. It's Google that's still in the limelight here in the GPS maps universe as the rest of the brands fight for glory against such a titan as the big G. Stay tuned for more on the iPhone Google Maps story specifically, where a re-release of Google Maps app data in app form constitutes a giant news release.
[via Google]