Google Maps adds panoramic images from Antarctica to Street View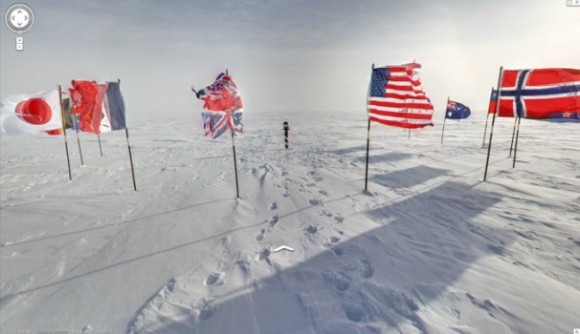 Google Maps just added a whole bunch of 360-degree panoramic images to Street View of some great spots in Antarctica, both inside and out. Among those great spots include places like the South Pole Telescope, Shakleton's hut, Scott's hut, Cape Royde Adélie Penguin Rookery and the Ceremonial South Pole. Google Maps had partnered with the Polar Geospatial Center at the University of Minnesota and the New Zealand Antarctic Heritage Trust to make it all happen.
With the release of the new panoramic images on Street View, Google hopes to teach people about the history of exploration in Antarctica, including facts about some of the first people who actually arrived on the continent to study it. "The goal of these efforts is to provide scientists and travel (or penguin) enthusiasts all over the world with the most accurate, high-resolution data of these important historic locations," said Alex Starns, technical program manager for Google Street View.
Instead of the usual Google Street View cars and trucks used throughout the rest of the world, Google had to use a lightweight tripod camera with a fisheye lens to take all of the Antarctic images.
Google had initially added images from Antarctica to Street View back in 2010, but they were quite limited. Of course, they still are, in comparison to Street View images from the rest of the world, but at least you can get a bit of a better glimpse of some of the most important places on the ice-covered continent.
The images are now live in Google Maps.
[via Wired]