Google makes Docs, Sheets apps available for iOS, Android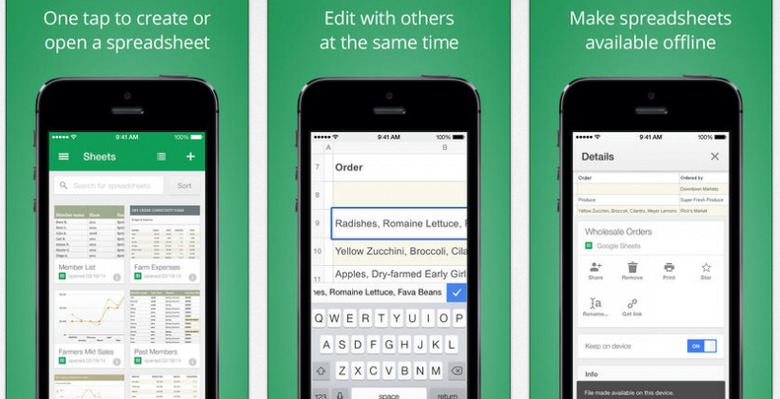 As many have been doing lately, individual apps that serve a focussed purpose are being split from inclusive services. By splitting services from an OS, a company responsible for them like HTC can update them quicker, making ofr a more nimble and responsive offering. Google has done something very similar today, splitting Sheets and Docs from Drive for mobile devices.
The move allows for much of the same functionality you may have been enjoying from within the Drive app, but focusses where needed. Docs, for instance, will bring up a menu of your documents stored in Drive, with the most recently edited ones up top. You can customize the view and sorting as well, which makes it handy for collaborative editing across devices.
Documents and Sheets look similar than they do in the Drive app, so we're not really gaining or losing any functionality with this move. What it does is make Google's various productivity apps more approachable (sometimes you just want a document editor, not a whole suite of apps) and better for mobile devices. Backups still occur in Drive, and you can view your documents anywhere.
Both apps allow for offline editing, too, so you're not in need of a connection. That makes it especially nice for tablets, and syncing hapens automatically when you have a signal again. Google also says that if you don't download the apps, you'll be gently prompted next time you use Drive to edit a document or spreadsheet so you don't forget. For those wondering about Slides, don't worry — Google says that's coming soon.
Source: Google