Google makes $1bn nonprofit pledge to retrain global workforce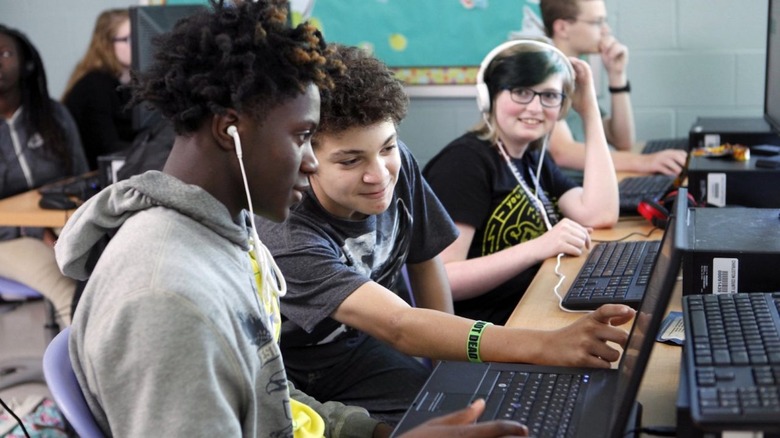 Google has pledged a billion dollars in nonprofit grants over the next five years, part of a push to help reskill workforces around the world. The news, announced in Pittsburgh, PA today, sees Google roll out three initiatives as it tackles evolving job roles – prompted, in no small part, by its own developments and products.
First up, there's Grow with Google. That's described as "a new initiative to help Americans with the skills they need to get a job or grow their business," and will offer tools spanning everyone from high schoolers, small businesses, developers, job seekers, and startups. "We understand there's uncertainty and even concern about the pace of technological change," Google CEO Sundar Pichai said of the project. "But we know that technology will be an engine of America's growth for years to come."
Google has apparently been testing out its Applied Digital Skills training, part of Grow with Google, with around 27,000 middle and high schoolers. It aims to give a core understanding of digital essentials, like spreadsheets and email. There'll be a new G Suite Certification to put on a resumé, too.
In the new year, meanwhile, there'll be an IT Professional Support Certificate program. Google is sponsoring 2,600 scholarships through non-profit organizations, which will take eight to twelve months. A Google Developer Scholarship Challenge will be free, meanwhile, and offer 50,000 scholarships for people specifically wanting to get into developing for the web and Android.
As for the $1bn, that's part of a new commitment by Google.org, the company's philanthropic arm. One of the first recipients will be Goodwill, which gets $10m for its Goodwill Digital Career Accelerator, a new project that will offer 1.2m people digital skills training from 156 locations across every US state.
Google employees, meanwhile, will be committing 1 million volunteer hours over the next five years, "to help organizations working on the front lines of these issues," Pichai says. For Goodwill, that will take the form of 1,000 Google staff doing career coaching over the coming three years. However, each commitment will be different, and might include technical support for nonprofits or staffing science fares.
Google's role in the evolving landscape for jobs – both in the US and internationally – has proved a controversial one. Developments like self-driving cars and machine learning, while technologically impressive, might also have a significant knock-on impact to jobs, particularly for contract workers who already deal with a high degree of uncertainty in their employment.