Google Live Relay turns phone call voice to text, and vice versa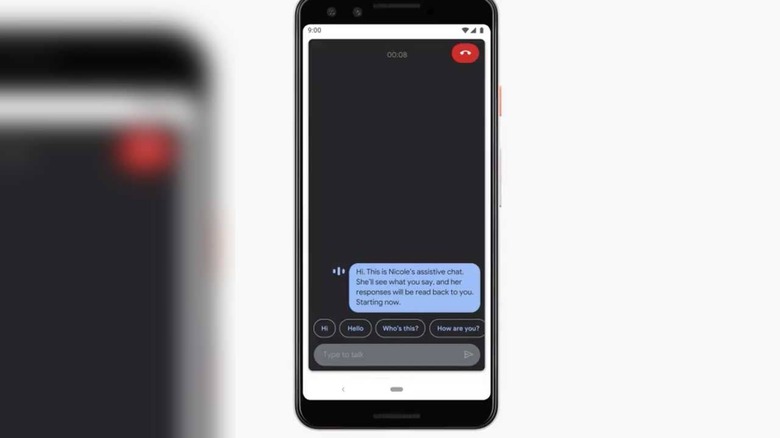 Google Live Relay is a sort of text-to-speech for live phone conversations. It's made for people who cannot speak – all the many thousands of people who literally cannot speak out loud, or have the ability to type/write in one language, but not fluently speak it. This feature is also about to be rather helpful for people with crippling social anxiety.
Assume you're speaking on the phone with a real person. Instead of speaking out loud to them, with Live Relay, you'd be able to type words and send, like you would with a text message. The text is translated into audio with extreme speed, and delivered right there to the person on the other end of the phone.
This system also works the other way around. If the person on the smartphone cannot hear audio, they could potentially have all audio brought to them in text form thanks to live audio-to-text onscreen. The user could then reply with the text-to-audio feature, and the person on the other end of the line can converse with their voice alone.
Google suggested this morning that "In the U.S., for example, there are relay and real-time text (RTT) services available for the deaf and hard-of-hearing. These offer advantages in some situations, and our goal isn't to replace these systems," said Google Software Engineer and Live Relay Developer, Sapir Caduri.
"Rather, we mean to complement them with Live Relay as an additional option for the contexts where it can help most, like handling an incoming call or when the user prefers a fully automated system for privacy consideration." This is going to be rather helpful for prank calls too, while we're at it – but we shall see! This feature is coming soon – to Pixel phones, first.