Google lists all of your devices, location included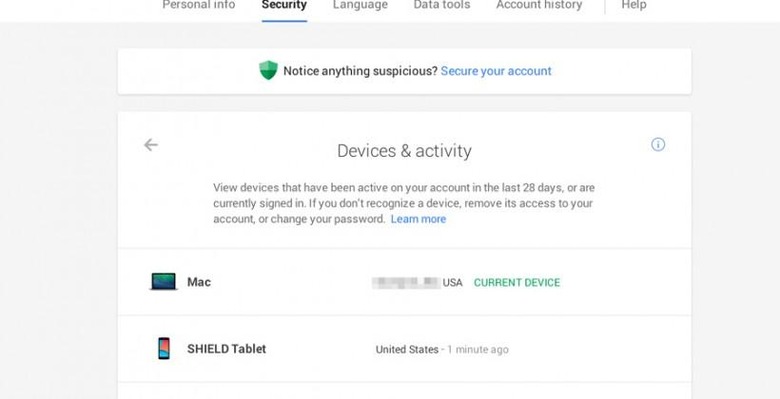 This week Google is doubling down on security, making it easy for you to get an idea of how many devices you've used with Google services, showing you these devices in one simple list. For a user like myself, this list is massive. Even just going back to the tail end of 2013, Google lists 43 devices I've logged in on. Not just devices I've ever logged in on, but devices I'm STILL logged in on. This means I really, truly need to be better at remembering to log out.
Consider the following list. This list just shows the devices I have turned ON right this minute or over the past 24 hours. That's two Windows devices – a Lenovo YOGA Pro 3 and a Falcon Northwest tower, a Mac computer in one room, a Macbook Pro I'm using right now. A Sony Xperia Z3, a Motorola DROID Turbo, a Yoga Tablet 2, a Yoga Tablet 2 Pro, and an NVIDIA SHIELD Tablet.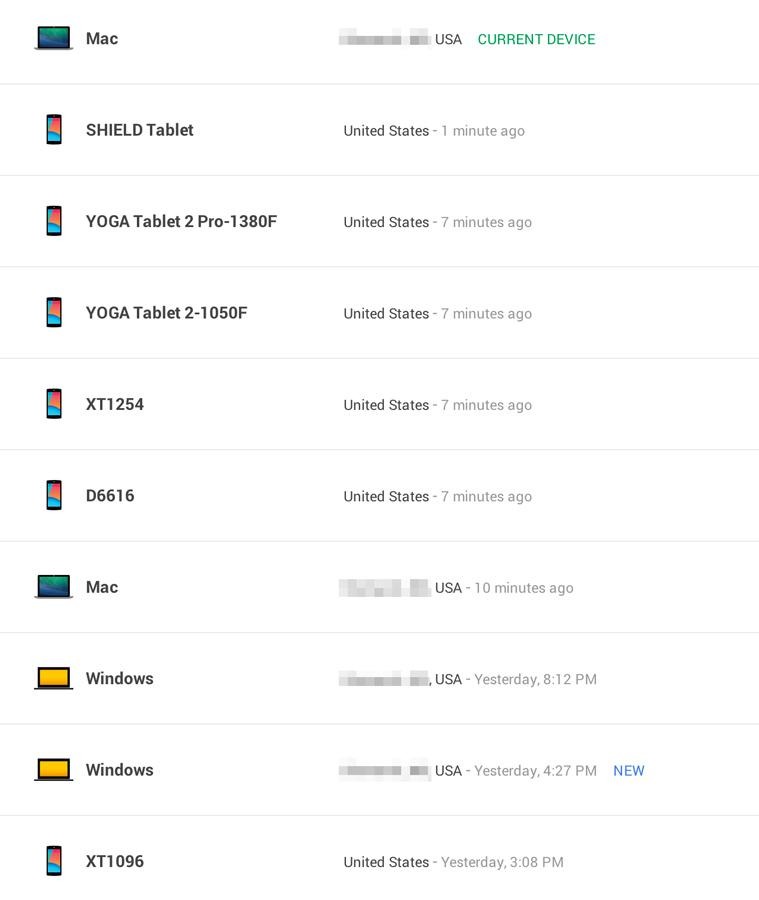 You can get to this list through Google – you've gotta be logged in!
This list is really, really great at telling me how terrible I am at turning devices off after I've finished using them. It also shows how often these devices ping Google – 7 minutes ago for 4 devices at once means I wasn't necessarily ON those devices, just that they sent a signal to Google all at the same time.
As noted yesterday in our first look at this list, you can tap in to any one of these devices and find its last known location. More often than not with devices I'm using here, this system shows the last place I was before I turned off GPS.
If your device has been stolen or is lost, you can have Google ping the device's location sensors remotely, revealing its location accurate to a few meters. The device has to be ON, of course, and the device has to have its location sensor(s) turned on as well.