Google Lens now gives you style tips as Google Shopping gets a fancy redesign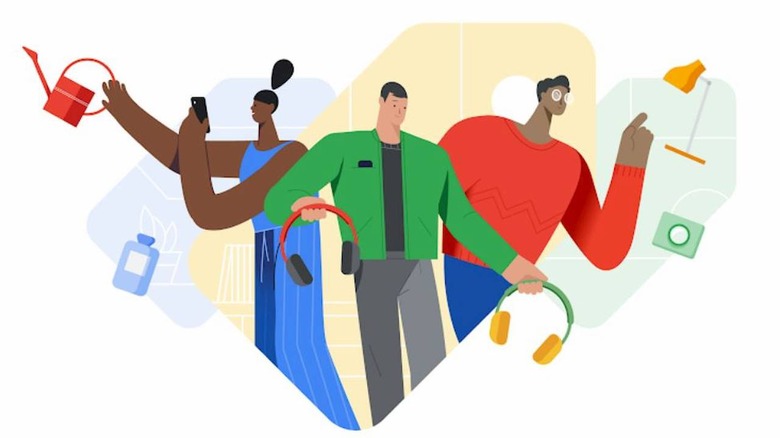 Today, Google Shopping is getting an overhaul while Google Lens is receiving some new functionality. This redesign of Google Shopping is a pretty big one, as it aims to put information and product listings from "thousands of stores" in one place. The idea is to allow consumers to quickly compare item prices across stores – both online and brick and mortar retail locations – so they can find what they want without overpaying.
Key to seeing those goals realized is price tracking, which is perhaps the biggest feature shipping with this update. Price tracking is a pretty straightforward concept within the context of Google Shopping – when you find the item you're looking for, you simply hit the "Track Price" toggle to receive push notifications when the price drops.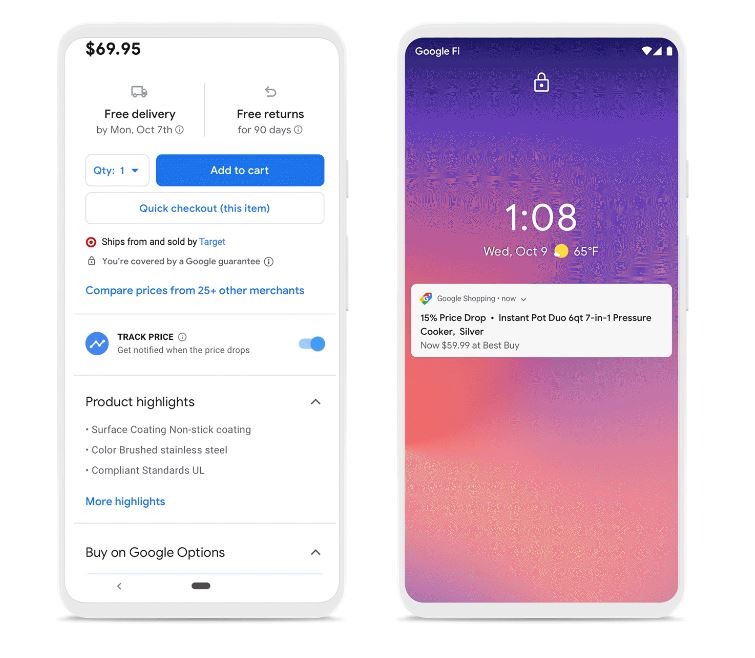 In a couple of weeks, Google will add email functionality to price tracking as well, so you'll be able to elect to be notified by email when the price drops. For holiday sales events like Black Friday, price tracking could be particularly handy, as it's nearly impossible to comprehensively track all of the sales happening across retailers on your own.
Another new feature that might be useful during the holiday season involves using Google Shopping to limit item searches to local retail stores. With this, you can filter out online offers so you only see product results from nearby brick and mortar locations. This, obviously, is useful when you need to buy an item right away and don't have time to wait for shipping.
The final new component of this Google Shopping redesign is the option to buy directly from Google. Support for Google Checkout is rolling out at more than a thousand stores, with Google itself handling customer support and returns or exchanges. Items that can be purchased through Google will be identified in their listings with a shopping cart icon, so keep an eye out for that.
Going hand-in-hand with the new Google Shopping is an update to Google Lens. In a separate blog post today, Google detailed new Lens functionality that allows you to take a picture of an item to get style ideas from other people who wore similar clothes. You'll also see listings for clothes that match with the item that you're looking for, so with Lens, you can potentially construct a new outfit using a single picture of a jacket, sweater, or a pair of pants.