Google Launches Gmail Offline; Calendar & Docs Incoming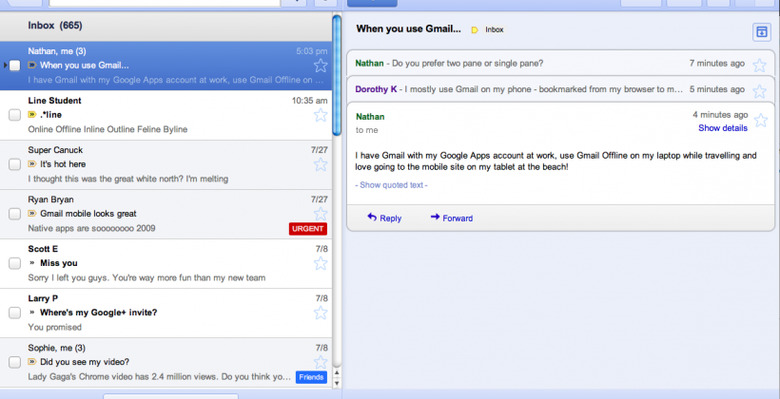 Google has announced offline support for Gmail, Calendar and Docs, courtesy of new Chrome Web Store apps that will cache content to your computer. Gmail Offline will be available today, allowing users of Google's free email service to read, reply to, organize and archive their messages without demanding a connection, while Calendar Offline and Docs Offline will roll out over the next week. All are HTML5 apps with various levels of functionality from their online counterparts.
Calendar Offline, for instance, will show appointments in your various schedules, and allow you to respond to invitations. Docs Offline will support viewing of documents and spreadsheets, though editing will not be among the initial abilities. Google says it's working on adding that in later on.
The offline functionality will be of particular interest to users of Google's Chromebooks, which currently rely heavily on a persistent network connection if owners actually want to get any work done. The absence of offline document editing support will still be a drawback, but now at least your notebook won't be an expensive paperweight if you haven't a WiFi or 3G connection to hand.
Activating the offline support is a matter of clicking the gears icon in the top right hand corner of Gmail and then choosing the offline access option.