Google Keep official, web and Android apps available now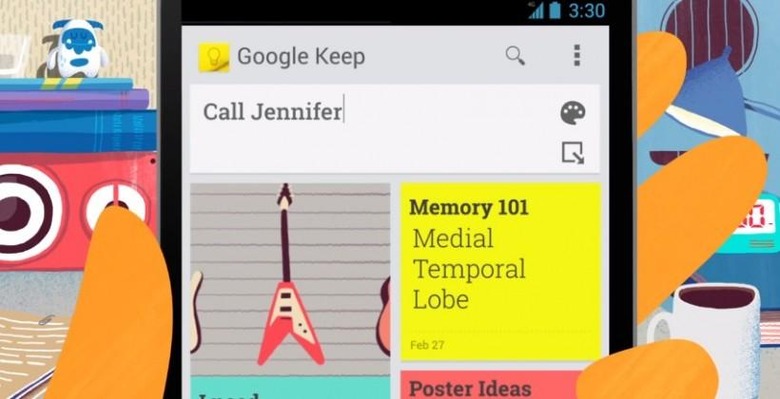 It looks like that the leaked preview of Google Keep that we were treated with a couple of days ago is now official. Google announced Google Keep today, and it comes in the form of a web app tied to Google Drive, as well as an Android app that's available now in the Google Play store. Google Keep is the search giant's answer to Evernote and other note-taking apps out in the wild.
The big headliner here for Google Keep is a lot like what Evernote is going after. A central place to jot down notes and record things that you want to come back to later, including photos, websites, lists, etc. All your notes are stored in Google Drive and synced across all your devices, and the Android app makes note-taking even easier on Android devices.
Just like Evernote, you can record voice memos, and even take photos of something and store it in Google Keep for reference later on. The Android interface is heavily tile-based, similar to the Windows Phone 8 interface, and you can drag around tiles to change the priority of notes and reminders quickly and easily.
You can access the web version right now at drive.google.com/keep, although we've been experiencing a ton of errors with the service and haven't yet been able to start jotting down notes. However, we'll have a full review of the service, as well as the Android app coming soon, so stay tuned!