Google just gave Hangouts a temporary stay of execution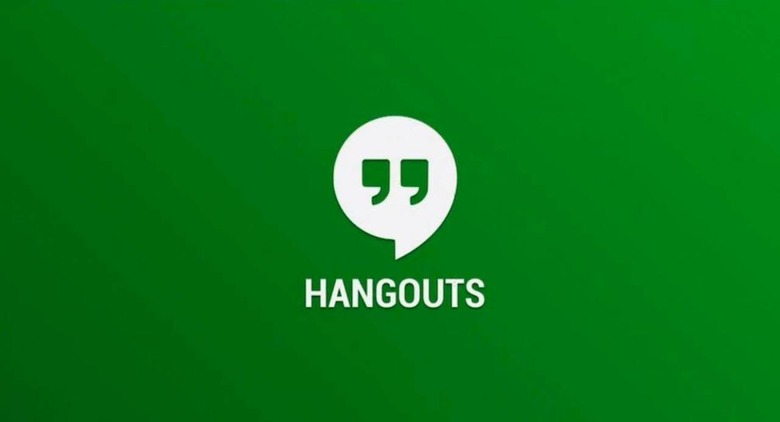 Earlier this year, Google confirmed what rumors had been saying for quite some time beforehand: Hangouts is on the way out, and in its place, new apps called Hangouts Chat and Hangouts Meet would rise. At the time, the shutdown was slated to begin in October, and at the start at least, Google said that the shutdown would only impact G Suite users.
Today, Google revealed that it's pushing back that sunset date for G Suite users to give them more time to prepare for the transition. The company says that it's "heard feedback from many of you that you'd like more time to migrate your organizations from classic Hangouts to Hangouts Chat," and as a result of that feedback, it says that the final transition date will now take place no sooner than June 2020.
That gives businesses which rely on Hangouts more time to get ready for the jump to Hangouts Chat and Hangouts Meet, but it might also be good news for consumers. When Google revealed its plans to move away from Hangouts, it never gave a shutdown target for the consumer version of the app, only saying that it would happen at some point after G Suite users had made the jump.
So, because G Suite users are now getting at least an eight month reprieve, it stands to reason that regular consumers will as well. In today's post on the G Suite blog, Google doesn't mention a transition date for consumers at all, so we may not know when regular users will have to make the switch for some time yet.
If you're a G Suite user and you want to get the transition over with now instead of waiting for summer 2020 to roll around, you can ask Google for an invitation to the Accelerated Transition Program for Hangouts Chat. If you're accepted into this program, Hangouts will be disabled and your organization will migrate to Hangouts Chat immediately. We'll keep an eye out for more on this whole Hangouts transition, so stay tuned for that.