Google+ iOS app update brings new Photos experience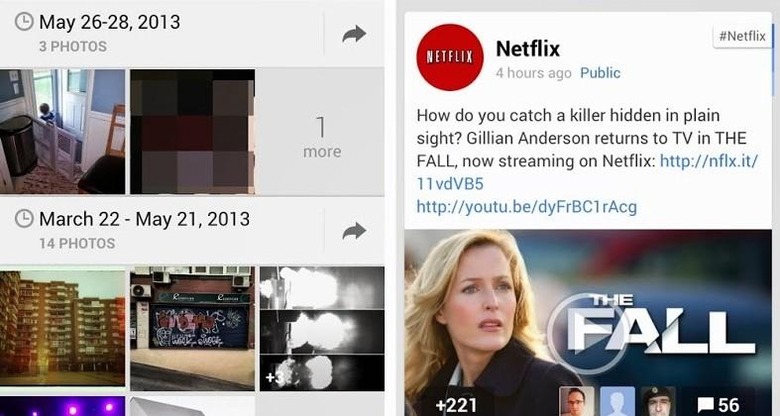 The Google+ app was updated for Android users a short while back and as of today, it looks like that same update has arrived for iOS users. The update is already available and those looking to update will be grabbing version 4.4.0. Perhaps more important though, this is the update that brings the new Photos experience with features to include Auto Enhance.Google is touting this update as being one that will allow you to keep your photos organized and also looking best. One of those looking best related features is the previously mentioned Auto Enhance. This makes instant adjustments to include the brightness and saturation. In our testing, the Auto Enhance seems to be working nicely, however for those worried, Google does allow you to choose between the original and the edited image. One bit worth mentioning, the Auto Enhance (and the Auto Awesome) feature is turned on by default.
This update also brings support for the related hashtags, which were originally mentioned during the Google I/O keynote. This is basically nothing more than how Google now automatically includes some hashtags on your posts. While your posts will be tagged automatically, these will also help you when browsing for content. Otherwise, a few other items you will see include the ability to edit some additional profile fields and also upload a cover photo.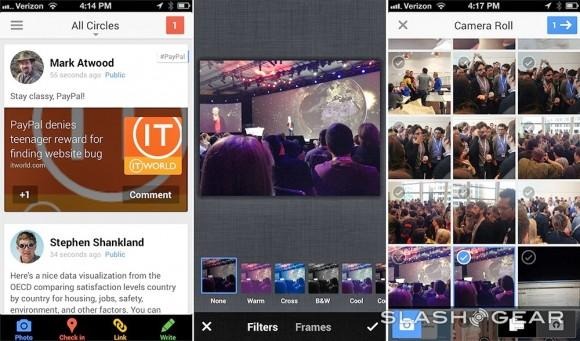 Once you have updated Google+ you will begin seeing Google Offer posts in your stream and you will also be able to adjust how often the What's Hot posts appear in your stream. Some additional (and smaller) changes include the ability to use strikethrough text, copy the post permalink and also edit comments.
The final change here deals with Hangouts. We suspect plenty of iOS users may have already installed the Hangouts app, however if you have yet to do that, clicking the Hangouts link in the Google+ app menu will instruct you to do so. Basically, despite the link being in the menu, these are still two different apps. Of course, once Hangouts is installed a click of that link will simply launch the app.