Google I/O Schedule, Sessions Now Live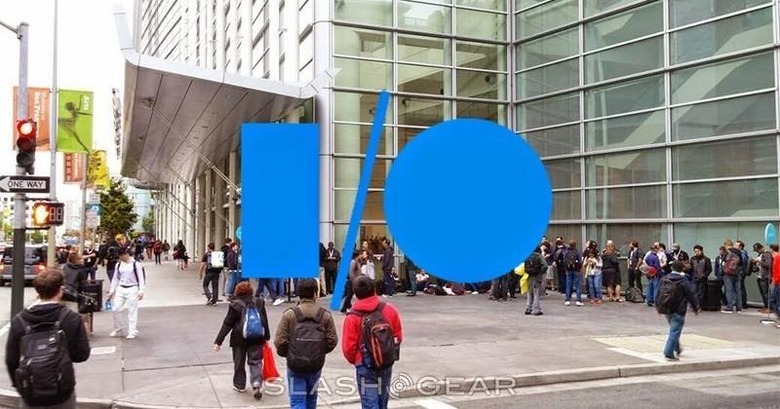 With Google I/O just around the corner, Developers around the globe are anxiously anticipating what Google has in store for us all. The Google I/O website was just updated, so we're now getting a chance to see what Google has planned. It's also the time we use to get a sneak peek at what sessions are available, hoping to extrapolate some nuggets of info. While the sessions may not be completely fleshed out, we're getting a good idea of what's going to happen later this month at Moscone West.
Things are being switched up just a bit this year. Ahead of the keynote, there will be breakfast, ending the around-the-block lines to get into the building morning-of. There's also a "pre-keynote show", whatever that means.
The keynote is also 30 minutes longer than it has been the past two years. We'll hope that means Google has something so awesome to announce they need a full half hour to blow our minds.
If you're interested, check Google's I/O site out for a full list of sessions. So far, it reads like an accelerator of things Google already has going on, but new sessions could pop up if the Keynote has anything special planned.
Source: Google I/O