Google I/O Conferences Gets Dates And A New Location For 2016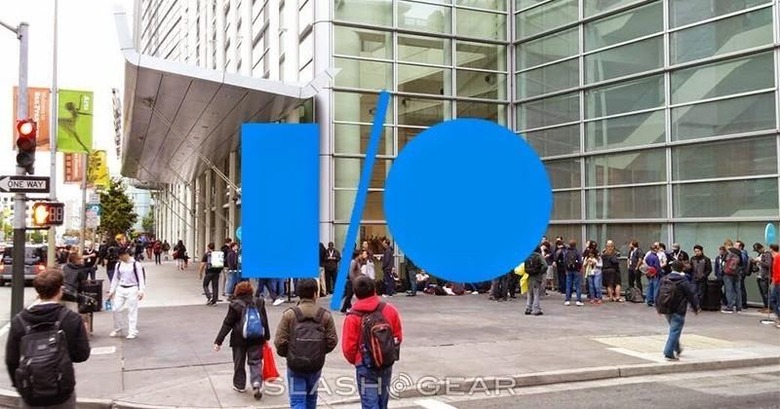 Google I/O is one of the best tech conferences of the year. If you're a developer, then this is your chance to get up-close and personal with some of the best and brightest minds in tech. This year the conference is moving away from San Francisco for the first time in its history.
Today Google CEO Sundar Pichai announced via Twitter that the company's I/O conference would be heading to Shoreline Amphitheater in Mountain View. Mountain View is, of course, where Google has their headquarters. In fact, the Shoreline Amphitheater is not far from the Googleplex.
The event is slated to run from May 18-20 this year, which keeps it in line with the timing of most other years (with a few pushed back into June). While we don't know anything specific about this year's topics, you can bet that Android will always be a big topic, and VR will probably make a lot of waves as well.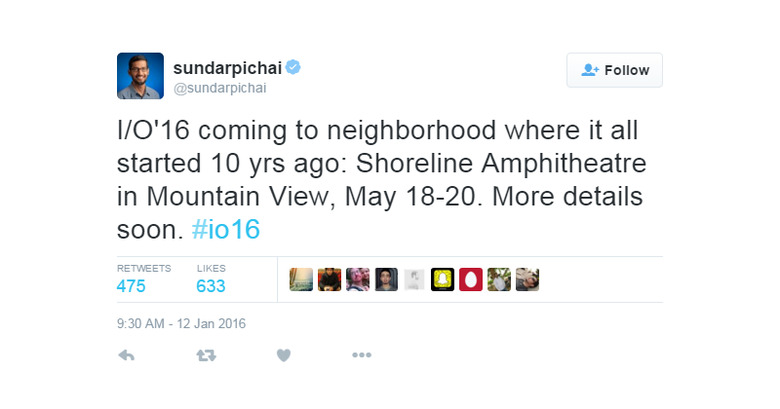 The biggest thing that we can hope to expect is some news on Google's self-driving cars. In fact, the decision to move the conference from it's previous home in San Francisco may be telling, as the Shoreline Amphitheater would certainly be a better place to demonstrate a self-driving car.