Google IO 2018 dates revealed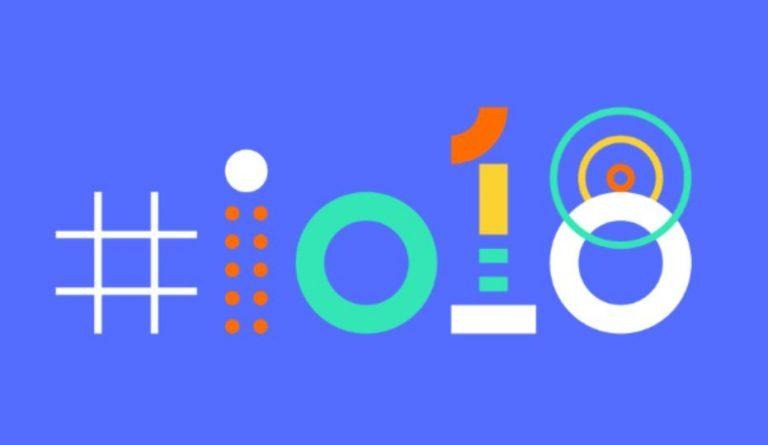 While warmer weather is enough reason for most of us to look forward to summer at the present moment, today Google gave us another reason. Google announced the dates for its annual IO conference today, essentially letting us know when we can expect the company to reveal the next version of Android. Though Google doesn't really delve into what we can expect from the show, we can still look to past ones to guess at what we might see.
Indeed, it seems like Google is still working out what it wants to show off at IO 2018. In a post to the Google Developers Twitter account, Google merely says that "plans are coming along for IO18," sharing a binary message that merely directs you to the to the Google IO website. It's there that you're invited to go behind the scenes of Google IO 2018, exploring the Google Developers building through Street View. There are a few hints scattered around that tour of the Google Developers campus, including a conspicuously placed pineapple cake that might hint at the name of next version of Android.
That's the extent of the details that Google has shared about IO 2018 thus far. We're not likely to find out much more until the event itself is underway, but at the very least, we can expect Google to name and launch a beta for the next version of Android. There's always the potential of seeing Google reveal new hardware during the show, but don't expect a new Pixel – the company tends to reveal those at separate events.
Beyond Android, most of the focus will likely be on new apps and platforms. For instance, Google IO 2016 gave us the reveal of platforms like Daydream and Tango and apps like Allo and Duo. Last year's event, on the other hand, focused on improvements to Google Assistant and introduced services like Flutter and Treble.
Ultimately, we're just going to have to wait for Google IO to roll around before we discover what the company has in store. Google IO 2018 will run from May 8 to May 10 at the Shoreline Amphitheatre, which is the same location Google has held the two previous IO conferences. We'll have full coverage of Google IO 2018 here at SlashGear once the show is underway, so stay tuned for that.