Google I/O 2016 APK available this afternoon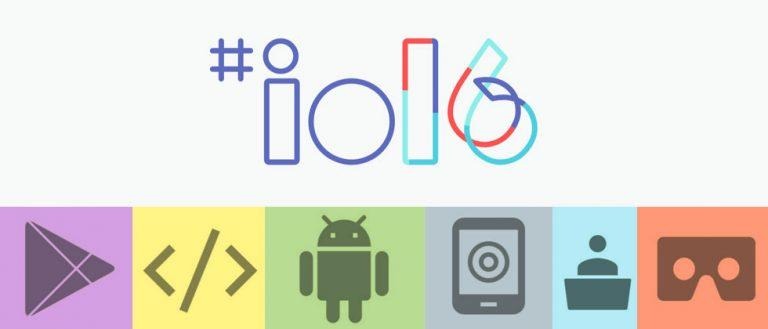 Today Android developers and fans alike will be able to download and open the official Google I/O 2016 app. This app works for Android devices only – thus far – and will be available to your device – smartphones and tablet – immediately if not soon. Inside this app you'll find the ability to browse either as a person who is actually visiting the Mountain View event or as a person who'll be watching remotely. How handy!
This app opens to some legal business you'll have to agree to – nothing too crazy. Then you'll find an I/O Community Best Practices listing. This includes a clause that demands we all "be excellent to each other", as Bill and Ted would. This includes an excellent experience at this developers event "regardless of gender identity and expression, sexual orientation, differing abilities, neurodiversity, physical appearance, body size, ethnicity, nationality, age, or religion."
Covering ALL the bases right out the gate.
Inside the app, users like yourself will be able to make a schedule, explore, and watch videos. Streaming sessions will appear when the sessions take place, and videos will be posted after sessions are filmed.
The main Google Keynote will take place on Wednesday, May 18th, 2016 at 10AM Pacific Time. We'll be there and we will be sending you all the news you can handle through SlashGear's frontage, of that you can be sure.
Google lists the following sections inside which all the rest of the keynotes and sessions will exist:
• Advertisements
• Android
• Design
• Firebase
• Miscelaneous
• Mobile Web
• Play (Google Play)
• Search
• Virtual Reality (VR)
You'll notice the lack of Chrome.
This is not the first time Google has held VR sessions at Google I/O, but it certainly will host the biggest series of VR sessions the company has ever presented.
You can download the new Google I/O 2016 app on the Google Play app store right this minute.