Google I/O 2015 will be held on May 28, 29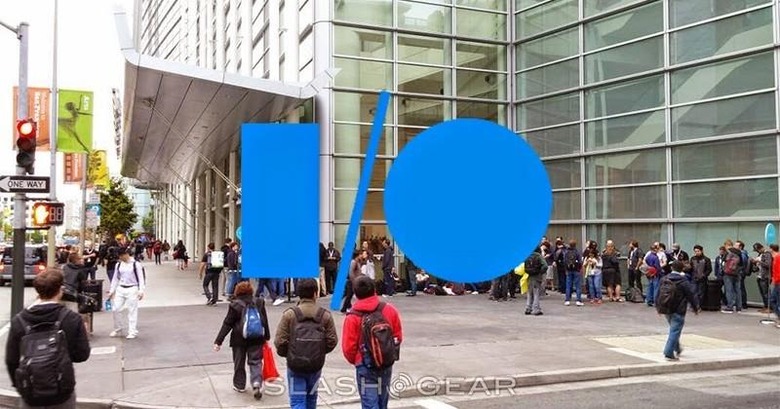 Google has announced the dates for their upcoming annual Developers conference, Google I/O. Those interested in attending or otherwise checking the event out via a remote location will want to set aside the 28th and 29th of May. If you're going to be there, nothing has changed; Google I/O is still being held at Moscone West in San Francisco, so Developers should probably book hotels as soon as they can. Registration isn't open just yet, but goes live in just over a month.
Registration for Google I/O will open March 17th at 9:00am PDT. After getting away form their land-rush sign-up process last year, Google is keeping with their new (and better) lottery system, so registration will be open until March 19th at 5:00pm PDT. If selected, you'll have the chance to purchase one ticket.
If you can't show up in San Francisco, remember that Developers from all over the world hold 'Extended' events, which are basically satellite set-ups where Developers watch the keynote and breakout sessions from afar.
So far, there's no other info we can relay. Google hasn't let loose the event's sessions for us to make wild assumptions from just yet, and we can't even say how long (or when, really) the keynote will be. Right now, the schedule is pretty vague, only telling us when we can pick badges up and take lunch.
Google has made a concentrated effort to bring the event back to its aim as a Developer's conference, so don't expect too many bells and whistles this year. We'll likely get some new hardware, sure, but expect more software innovations for future iterations of Google's Chrome and Android rather than a new tablet or phone. In the meantime, check out their cool Material Design landing page below!
Source: Google