Google I/O 2011 Keynote: Entire Day One Video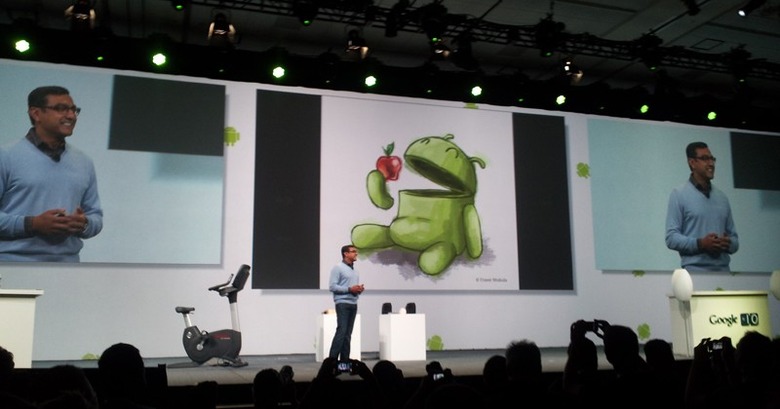 The biggest event today, and perhaps biggest of the year for Google, was their 2011 developer conference called Google I/O. The two-day event is unfolding at the Moscone Center in San Francisco. We did a recap on this morning's opening keynote, which unleashed some major news on Android, Google TV, and much more. But here now, is a video of the first day's keynote in its entirety.
After announcing some major achievements and milestones with 100 million activated Android devices and some 4.5 billion apps installed, the keynote plunged right into the meat at an unrelenting pace. Android 3.1 Honeycomb was unveiled with new task switcher and resizeable widgets. It was then revealed to be released first on Verizon's Motorola XOOM 3G. The updated platform along with Android Market, will both be heading to Google TV. Quickly following that was a brief overview of Android Ice Cream Sandwich which is set to launch before the end of this year.
Google then announced adding at 3,000 movies from its YouTube movie rental service to its Android Market. The Google Music Beta was then announced to support free storage and streaming of up to 20,000 songs. Following that was the Android@Home project that will enable Android devices to control things in your home, such as light switches and appliances. And lastly was the Android Open Accessory initiative that opens up a multitude of possibilities in developing hardware and accessories that can be controlled by Android devices, such as docks, speakers, and even an exercise bike.