Google, Intel schedule Chrome OS presser for May 6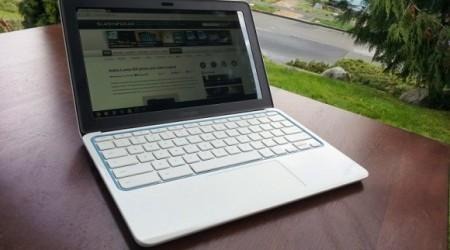 Google and Intel have scheduled a press conference next week, with the conversation revolving around Chrome OS. Taking place May 6, not much is known about what the conference will involve, but Intel is no stranger to Chromebooks. Via other manufacturers, Intel's popular Haswell chipset is in many modern Chromebooks.
Google's VP of Product management for Chrome OS and Intel's Navin Shenoy will be on hand for the event. Shenoy is the VP and GM of Intel's mobile computing group, whih could indicate the aim here. Though Intel doesn't actually produce their own consumer products, they have been keen to involve themselves in the mobile chipset market.
Taking on Qualcomm and their Snapdragon would be a nearly insurmountable feat, but Chrome OS remains a wildly growing segment. With Chromebooks taking over for the PC, and Intel chipsets being involved with Chrome OS devices already, we wonder if Intel is making a specific chipset for the devices, or announcing a project to bring Chrome OS to mobile in the form of a Chrome tablet.
The event on May 6 should either excite the masses about Chrome OS or be a simple announcement regarding a long-term project. Whatever it is, we'll be there to bring you all the latest, so be sure to check back often for all your Chrome OS news!