Google Inbox open to all until noon PST today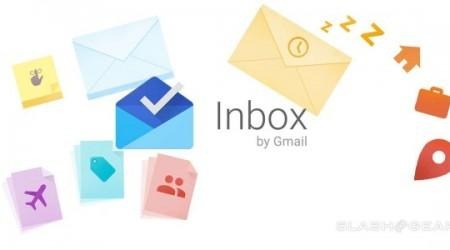 If you're still waiting to check out google's Inbox app, now's your chance. for the next 90 minutes or so (until noon pacific standard time), Google will give anyone who asks an invitation to check out Inbox. The request must be sent via email, but you'll get an automatic response that gives you access to Inbox if you send a request. It's the latest invitation spree from Google, who seem keen to both get users excited about Inbox and roll it out at an appropriate pace.
If you're not clear on just what Inbox is, it's Google's attempt to "fix" email by re-imagining it as a productivity app rather than a communication tool. Several little nuances, like making topical groups or assigning things to a task list, make Inbox a lot less like a stream of spam and much more like a tool for productivity.
To give Inbox a go, just compose an email asking for an invite (it doesn't have to be anything special), and send it along to inbox@google.com. That's it!
Last time Google opened invitations up, it busted their system, so don't be surprised if your email gets rejected. And hey, if you end up not liking Inbox (we won't fault you, it takes a lot of getting used to), we've got two other suggestions for you, too.
Source: Google