Google improves Gmail offline feature for Chrome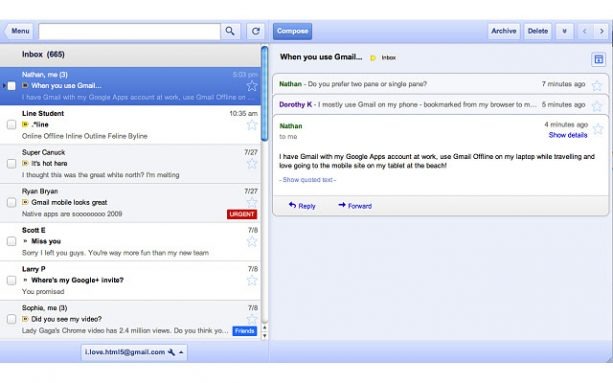 Google today released some new updates to its Gmail offline Chrome app, which it first launched last August. The HTML5-powered app lets users access their Gmail even when they're offline. Perhaps the biggest improvement in this update is a new settings page that lets you choose how many days of email you want synchronized for offline viewing.
The new settings option lets you choose between 7, 14, or 31 days worth of emails. This way the next time you have to disconnect, such as when on a flight, you can still get work done as you'll have access to up to 31 days of previous emails. Furthermore, all attachments will now be downloaded so you'll have access to them offline as well.
Other improvements include support for keyboard shortcuts, which will transfer over any previously set shortcuts directly from your Gmail settings. Overall performance has also been improved and you'll notice that messages and attachments now download at a faster rate. To try out the Gmail offline app you will have to download it from the Chrome Web Store and you'll need to use Google's Chrome browser.