Google Hurdles doodle is finger-bashing retro addiction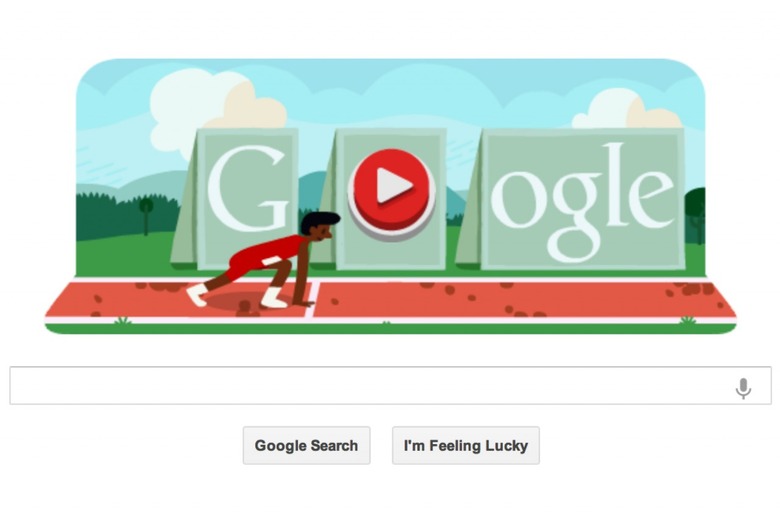 Prepare to lose your morning to some frantic keyboard-bashing: Google's latest homepage doodle takes the Olympics as its inspiration and classic gaming as its theme. The game, variously being called Google Jump or Google Hurdles, basically involves guiding a hurdler along his course, with the arrow buttons controlling his legs and the spacebar jumping over the obstacles in the way.
The goal is to complete the track in as short a time as possible, with just over 10s looking to be the time to beat for the moment. However, while personal bests are all well and good, Twitter and Google+ are already filling up with competitive keyboard-stabbers trying desperately to out-perform each other and crowing about their fastest run.
It's not the first time Google has offered up a mini-game as its doodle of the day. Most famous is the playable PAC-MAN logo, which recreated the classic game and proved so popular that it earned a permanent reprieve and a URL of its own.
If you're still addicted to Google Hurdles when it disappears from the homescreen, you can find an archived version here.