Google Home Smart Display is still on the table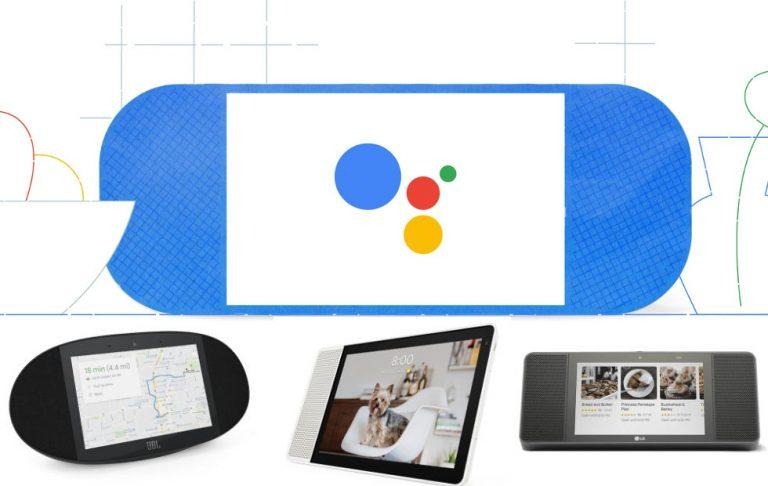 Google has a rather curious strategy when it comes to hardware products. On the one hand, it partners with other manufacturers and licenses them technologies or software to use. On the other hand, it has also started to create its own hardware to compete with those partners. At CES earlier this year, some of those partners revealed their take on a budding new device category called "smart displays". Curiously, Google didn't come out with its own. That, however, doesn't mean it won't. It might just be letting others test the waters for it first.
That implication came from Google vice-president Rishi Chandra, who graduated from heading the company's Chromecast devices to heading Google's entire home product lineup. That now includes the various Chromecast devices, Google WiFi meshes, and, of course, the Google Home speakers. And, according to him, that category doesn't end there.
He describes smart displays as an emerging category. It made more sense, he said, to announce partnerships first before hinting at any attempt to make its own product. In other words, it sent a scouting party ahead to survey the new land. And they haven't come back yet with concrete results.
The new smart display category is seen as a reaction to Amazon's launch of the Echo Show last year. These devices practically pair a smart speaker with a tablet, providing not only visual feedback but also touch control. The screen is definitely useful for things like video chat or watching video clips but, other than those few use cases, the jury is still out on whether that product category will have any staying power in the market.
That smart speaker market is getting more and more congested but Chandra hints at how Google might be leaving its mark. He admits that breaking into the premium speaker market is harder than usual because of fierce brand loyalty, but it is pushing its "smart sound" to make a difference. This technology, unsurprisingly using AI and machine learning, attempts to adapt to particular contexts, like room shape or current use to adjust its audio and noise cancellation settings.
VIA: Variety