Google Home Mini Review: Affordability comes at a cost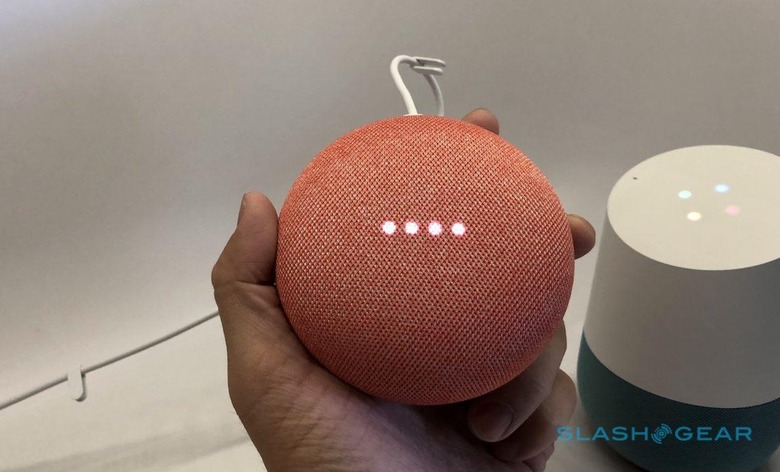 EDITORS' RATING: 7/10
The Google Home Mini's existence is hardly a mystery: the squat little smart speaker is Google's retort to the Amazon Echo Dot. Packaging the virtues of the Google Assistant into a smaller, cheaper form factor than the existing Google Home, it's a $49 way to add the search company's smarts – and IoT support – to another room. Question is, has some of the magic been squeezed out in the process?
Whether the Google Home Mini resembles a UFO, a deliciously-filled donut, or some sort of bathroom sponge depends on the eye of the beholder. Needless to say, it's smaller and cuter than the original Google Home, which I still think looks like an air freshener. It's 3.86-inches in diameter and stands just 1.65-inches tall on its grippy little rubbery foot.
Google is offering a variety of colors for the fabric-wrapped top surface: chalk white, charcoal gray, or this pinky coral. Unlike the full-sized Google Home, the cover on the Google Home Mini isn't interchangeable. Under the top there's a row of four multi-color LEDs: most of the time they're glowing or pulsing white, as Google listens and processes your commands, though they can be hard to see unless you're up-close.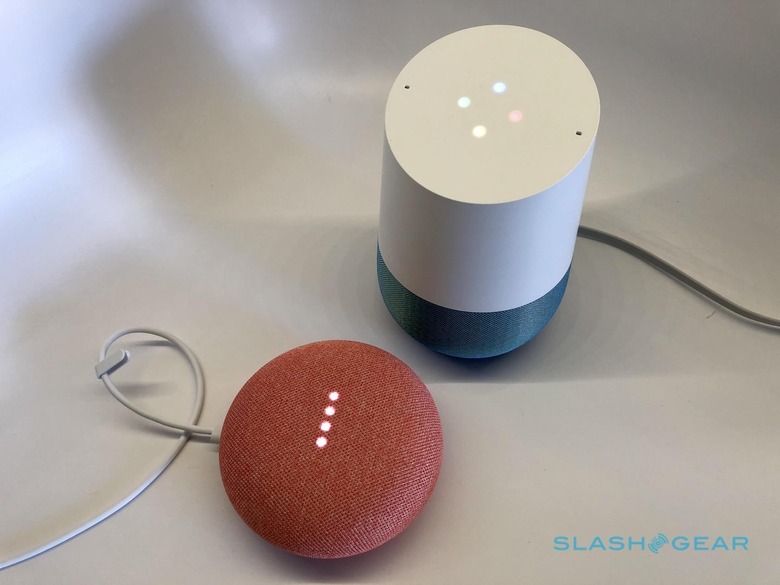 For a few useful days, the top surface of the Google Home Mini was touch-sensitive. Pressing the center would skip the "Ok Google" trigger word; tapping it would pause or resume the currently playing music. Unfortunately Google discovered that a defect in the sensor meant the Google Home Mini was recording 24/7, and so it's permanently deactivating it.
You still get touch-volume controls on the left and right edges, while there's a physical microphone mute switch on the back. Flip it, and the four LEDs turn orange to show Google can't hear you. Oddly, you can also turn off the microphones with a voice command; to undo that, you'll need to physically throw the mute switch to on and then off again.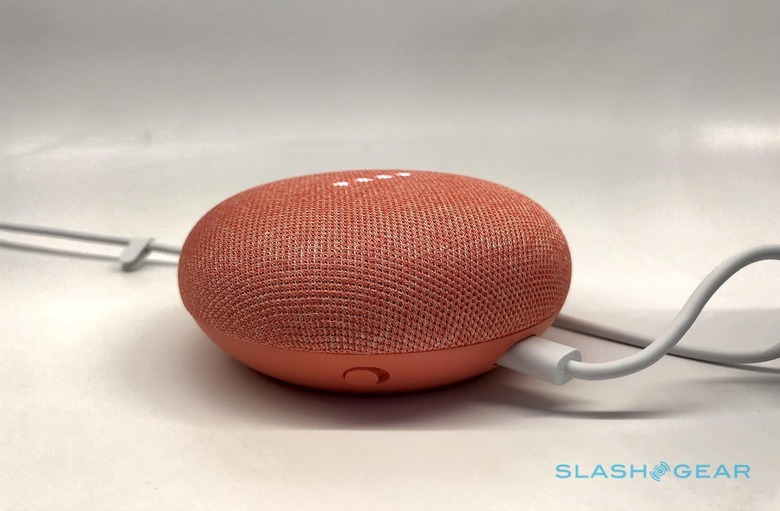 It's alongside a microUSB port for power, an oddly backward choice given Google's move in general to USB Type-C. What you don't get – and which Amazon's Echo Dot has – is a 3.5mm audio output jack. That means, if you want to connect to a larger speaker, you'll need to use its Bluetooth. Problem is, that's not as straightforward as it sounds.
Where you can use the Echo Dot's Bluetooth to pair with any regular Bluetooth speaker that supports the A2DP profile, the Home Mini relies on the Google Cast protocol. A few speakers and TVs have that built-in – I was able to get it working with a Vizio TV, for instance – while others can be upgraded with a Google Cast for Audio dongle, but that will set you back another $35. Assuming you've gone the Google Cast route there are benefits over regular Bluetooth, like more granular control over which speakers are used from the Chromecast app or by voice control, but I question whether that's the same audience that will be considering the Google Home Mini.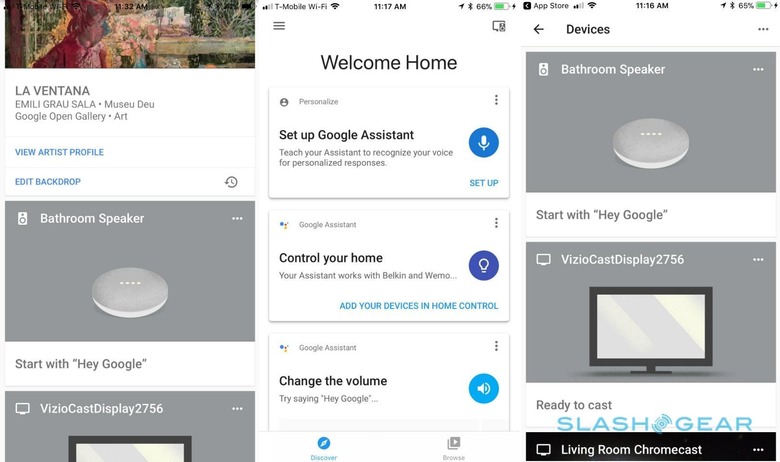 It's a shame, too, because the Home Mini's own 40mm driver isn't going to give audiophiles any sort of pleasure. Voice prompts and replies sound great, and Google's promise of 360 sound is accurate – as is the recognition quality from its two microphones – in that it doesn't really matter where you are in the room when you're conversing with the Assistant, but music falls flat. The high end lacks clarity, bass is unsurprisingly absent, and it's generally not much better than cranking your phone volume to max and expecting it to power a party.
Of course, you can do all the other Assistant things the original Google Home offered too, including the progressive feature updates we've seen rolled out in the months since it launched. If you've got connected lights, a smart thermostat, or other IoT devices, there's a reasonable chance you'll be able to control them by voice through the Google Home Mini. Google is working on a "Routines" feature that will basically work like smart home macros: you'll be able to change your lights, adjust the thermostat, and turn on your Chromecast all with a single command.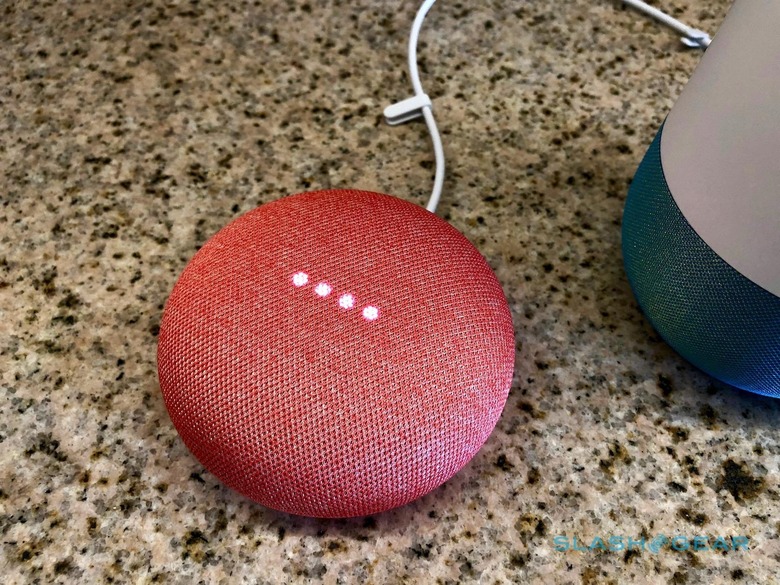 The Google Home Mini also supports free phone calls, to the US, Canada, and Mexico. Using voice match voice-recognition, it can differentiate between up to five people: so, if you say "Ok Google, call Dad" it'll know to use the number from your contacts list, not those of someone else in the house. That – and indeed calling – used to be something Google offered while Amazon didn't, but that has since changed. Unfortunately, actual voice quality isn't great: I could hear things, but the person I'd called complained I was too quiet unless I was right next to the Google Home Mini.
Google of course has the breadth of its "knowledge graph" to answer your questions, but I wish it had spent similar time making sure the Google Home Mini worked well with all types of user accounts. If you have a regular, free Google account you'll be fine. Those with G Suite or work accounts, however, are still out of luck. Since that's where my calendar resides, I couldn't use the Home Mini to read out my schedule.
Wrap-Up
At $49, the Google Home Mini is undoubtedly a more affordable way to wade into Google's vision of the voice-powered world. Indeed, even with the Google Home's recent $109 promotion, you could outfit two rooms with its Mini sibling and still have change. Whether that's cost-effective depends entirely on your expectations of use.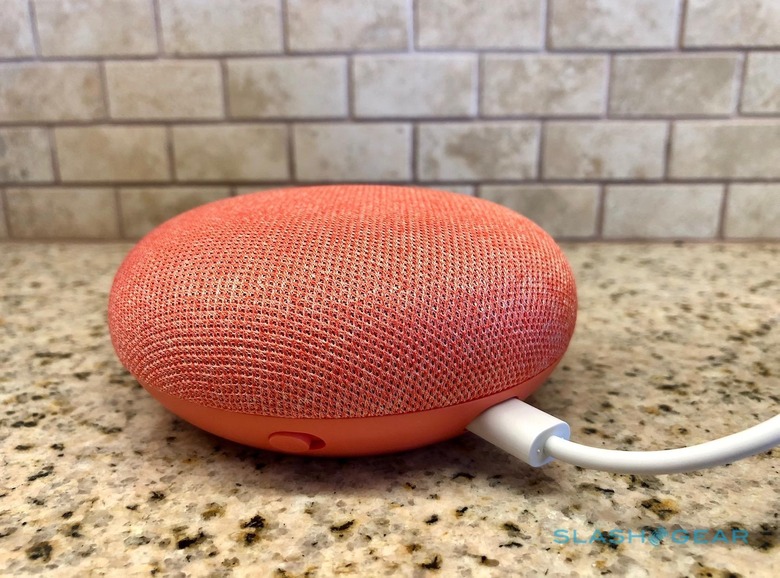 Frankly, if you're at all interested in playing music, you should skip the Google Home Mini. Its woeful speaker performance saps all the pleasure from your favorite songs, unless you're willing to go to the effort of installing Chromecast for Audio adapters (or upgrading your speakers with models that have native Cast-support). Amazon's Echo Dot may not have a great music-focused speaker itself, but its more flexible Bluetooth and standard 3.5mm jack give it a significant edge.
For answering questions, though, and controlling your smart home, Google Home Mini is a strong contender. Really, I think it comes down to how embedded in the Google ecosystem you already are: the functionality war between Google and Amazon means neither Home nor Echo keep an exclusive edge for long. As a standalone device, the Google Home Mini struggles, but as an adjunct to your Google-powered life, it makes a lot more sense.