Google Home Mini completely loses top touch function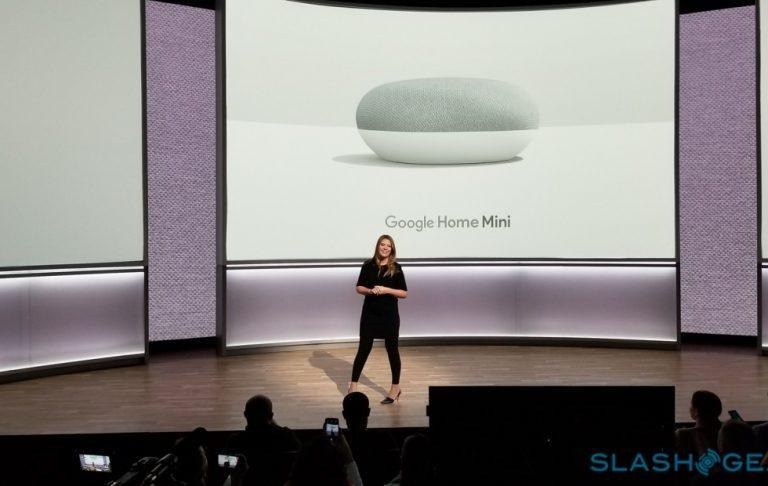 This is perhaps a case of the cure being worse than the disease. A few owners of the new Google Home Mini have reported that their smart speaker has been listening on them 24/7 because of a hardware bug that basically triggered the "long press to activate Google Assistant" gesture on the top of the Home Mini. Google's initial fix was to disable that gesture only. Now, however, to "avoid confusion", Google is completely stripping the Home Mini of all top touch functionality, leaving voice as users' only option for Google Assistant and playback controls.
Although a smaller version of the original, the Google Home Mini practically had all the functions of larger Google Home, sans the better audio output. In addition to voice controls, it had a touch sensitive top you could tap on or press for non-vocal controls. light taps controlled media playback while a long press activated Google Assistant.
The latter, however, has given Google a big headache. A hardware problem caused the sensor to permanently report being pressed, which made the Home Mini think Google Assistant was being summoned. This, in turn, lead to it recording everything that it heard around it and, like with any Google Assistant or Search use, sent that back to Google.
Google's initial fix was to disable that particular gesture on all Home Minis, despite claiming that only a small percentage were affected by it. It seems, however, that there might be a deeper problem. Because now Google is completely depriving the Home Mini of any and all top touch functionality, even the single taps for playback controls. The Home Mini does retain the side touch volume control, but that's pretty much it for touch controls.
While the Google Home Mini retains its core function of being a voice-controlled smart speaker and home for Google Assistant, it does lock uses into only one mode of control for the device. Some are already calling Google out for releasing a defective device, but you also can't blame Google for erring on the side of caution. This is what a Google spokesperson had to say regarding the matter:
"We take user privacy and product quality concerns very seriously. Although we only received a few reports of this issue, we want people to have complete peace of mind while using Google Home Mini."
SOURCE: Google