Google Home Max makes the Assistant blast music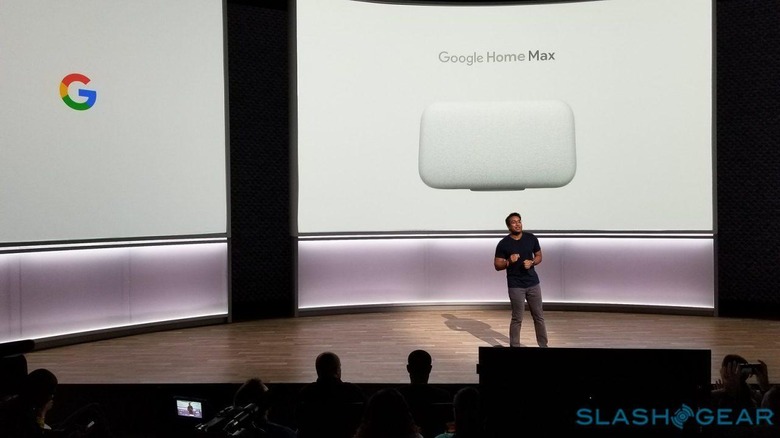 While many of us were expecting Google to reveal the new Google Home Mini, it also took us to the other end of the spectrum today by revealing the Google Home Max. Essentially, the Google Home Max takes everything about the standard Google Home and blows it up to larger proportions, whether that's size or sound. Google Home Max, it would seem, is the Home speaker for the music lover.
In fact, the Google Home Max is quite a bit larger than the standard Google Home. That size isn't just for show, but rather the hardware included under the hood makes the Google Home Max more than 20 times more powerful than Google Home. If there's one thing Google wants you to take away from this announcement, it's that Google Home Max can get loud.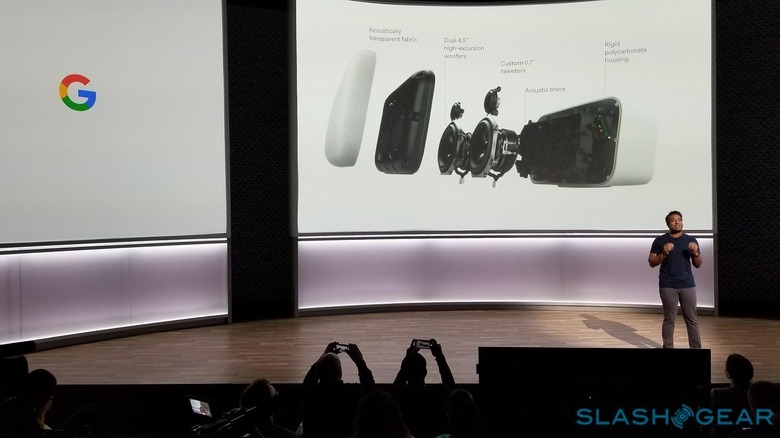 When Google Home Max launches later this year, it'll be accompanied by Smart Sound. Through Smart Sound, the Google Home Max will be able to adjust volume levels automatically depending on a number of different measurements. For instance, the volume will automatically adjust depending on the ambient sound of the room its in or even the time of day.
To tempt Google Home users into upgrading to the Google Home Max, Google is also throwing in a year of YouTube Red to everyone who buys one. YouTube Red, of course, also means that YouTube Music will be ad-free, allowing you to pull up Google Assistant and ask her to stream music from YouTube without ever having to encounter an ad.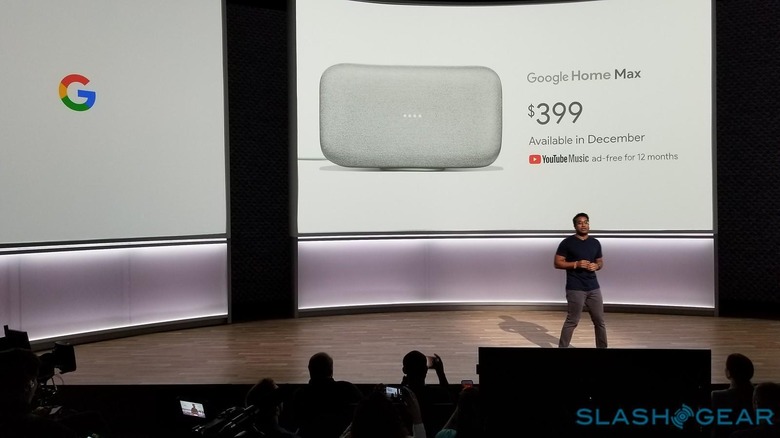 Aside from the casting and Bluetooth support we'd expect to see in a Google speaker, the Google Home Max also includes a stereo Aux input, allowing you to hook up everything from a phone to a record player. Google Home Max will be available in December for $399 – just in time to compete with Apple's new HomePod. We'll see those two go head-to-head later this year, but for now, keep it here at SlashGear for more from Google's Pixel 2 event!