Google Home gets a small but useful new feature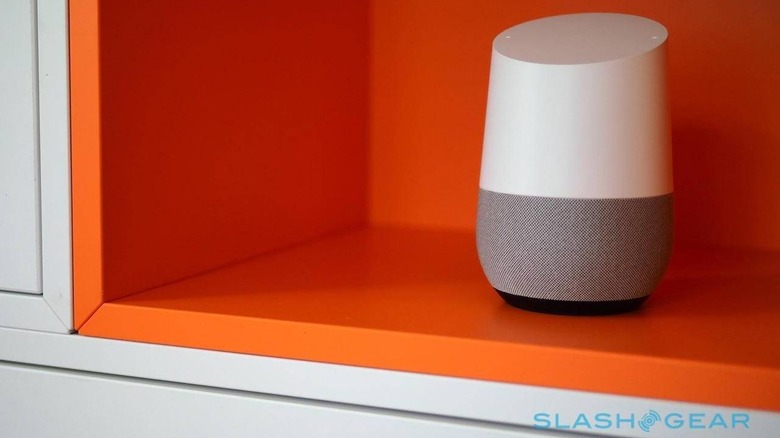 Virtual assistants are definitely handy when it comes to things like home automation, but they could still use a lesson in situational awareness. Today, Google Assistant is getting just that, at least within the context of Google Home. Now, when you ask Google Home or Nest Hub to turn off your lights, it won't play its usual response where it confirms that it's turning off said light, but with a simple chime instead.
At first blush, that might seem like an unnecessary and strange change. What's the problem with Google Assistant confirming that it's turning off lights? Usually nothing, but in certain scenarios – like when you're just beginning to drift off to sleep – that confirmation can be a little jarring.
On the Google Nest help site, Google's Rachel Chambers walks us through a scenario that's probably familiar to a number of Google Home users: asking Google to turn off the lights in your bedroom as you're just about to fall asleep, only to have Google Assistant respond with a loud and clear "Ok, turning off 2 lights," making you wide awake in the process.
"Now, if your Google Home or Nest Hub device is in the same room as your smart home lights, instead of responding with, 'Ok, turning off 2 lights' it will simply 'chime' to let you know it's turning off the lights," Chambers wrote, noting that this will work for switches and plugs that are identified as lights within Google Home as well. You'll also hear the chime whenever you make any other requests concerning your lights, whether you're looking to turn them on or adjust brightness.
Google Home already offers a night mode, which allows users to set certain hours when the Assistant will respond with quieter answers, so this new feature seems to build on that. In October, Amazon rolled out a whisper mode for Alexa as well, allowing Alexa to not only recognize whispered queries, but respond with whispers herself. This new chime feature is rolling out today for Google Home users, but Google suggests that it may be a little while until everyone has it.