Google Home device detailed : speakers, Chromecast, the anti-Echo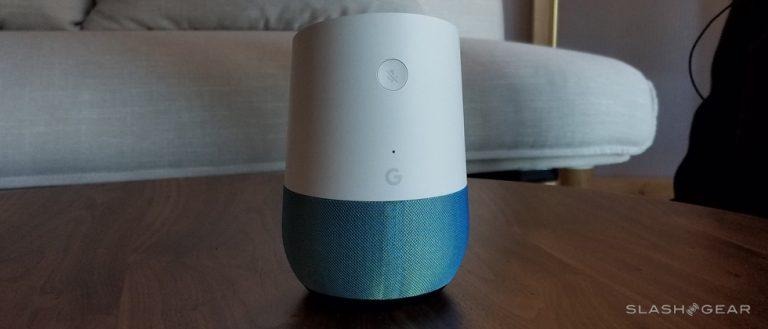 Google has set about taking over our abodes this morning with a full reveal of the device called Google Home. This is the device we saw briefly earlier this year around Google I/O 2016, now coming from Google in a release-level manner. It doesn't look all that unlike a candle, or a wine glass, or a ... you know what. This system connects with a number of services right out the gate, including YouTube Music, Spotify, Pandora, Google Play Music, TuneIn, and iHeartRadio.
The top of the Google Home is a touch panel. There, volume can be adjusted (with some helpful lights to assist) – and Assistant can be called upon with a tap. Also on top of the device – two microphone holes. Around the bottom are four speakers, with what Google confidently calls their own "high excursion active driver" on the frontmost of these.
As Google's Rishi Chandra showed onstage this morning at the big Google event surrounding Google Home and their new Pixel phones, this system works with Google Assistant in a way very similar to that of the system on Google's phones. "OK Google, play that Shakira song from Zootopia" seemed to work wonders right away.
Google Home is also basically a Chromecast Audio device, allowing users to send tunes from their phone to the Google Home's speakers.
Also right out the gate, Google Home works with Nest, Samsung's SmartThings, Philips Hue, and IFTTT. Users can also connect the Google Home device to their television and use it as a Chromecast.
Users can also search their own personal photos with Google Photos. So that's interesting. And potentially terrifying.
Google Home also works with Philips, Sony, Toshiba, Vizio, Bang and Olufsen Play, Harman Kardon, and LG wireless speakers.
According to Google, only the device that hears you best will respond. This means that if the user has multiple Google Home devices, only one will speak back to them at a time.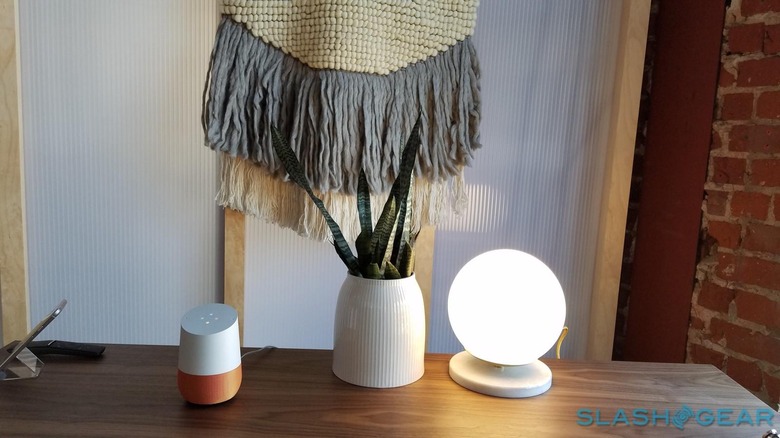 Each Google Home will cost $129 USD, and will come with 6-months free YouTube Red. Pre-order begins today, and the device will be available starting on November 4th.
This device will be available from the Google Store, Best Buy, Walmart, and Target. And notably not listed by Google: Amazon.
This device will come in a number of fabric and metal bases (to cover the speakers) and one white top.