Google Home crosses over to Canada, in French too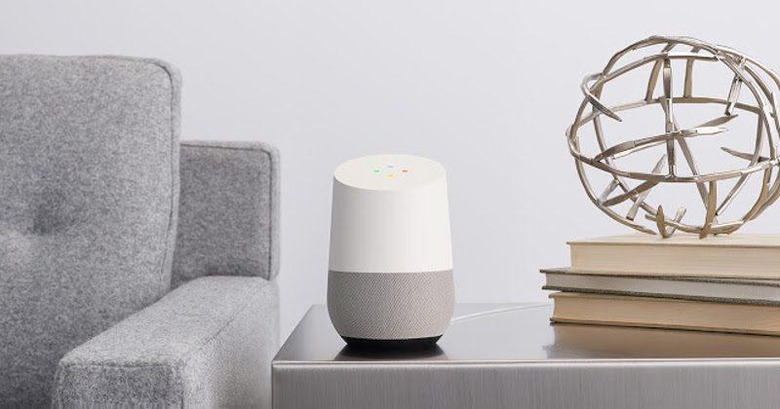 At its recent I/O developers conference, Google made an even bigger push for AI and machine learning, which takes form in its Google Assistant. It also pushed the Assistant-powered Google Home front and center of its connected ecosystem. Now it's pushing Google Home to its third official country. Following the arrival of Android Pay, Canadians will soon be able to officially get their hands on a Google Home. And even better, they'll be able to converse with Assistant in English or French.
Smart home speakers have suddenly exploded to become the next arena for tech giants. Google has its Home, Amazon has its Echo. Soon, Microsoft will have its Invoke while Apple is preparing a still to be named Siri speaker. But for all its advertised features, Google Home has so far been confined to the US and the UK, forced to speak and understand only English.
This Canadian launch, then, is the speaker's first significant expansion in more ways than one. It is Google Home's first post-launch expansion. It is also the first time Google Home and, by extension, Google Assistant, becomes available in another language. Google did promise more languages to come, so French is just the opening salvo.
Google is turning Assistant and Home to be the primary way for users to search for information and interact with people, content, or apps. But while would Google Home owners in Canada will get to experience all of those, some features, particularly hands-free phone calls, remain a US exclusive.
The Google Home is now available for pre-order in Canada, both from Google's own store as well as Best Buy Canada. The price is set at 179 CAD, roughly the same as the full US price. The speakers are set to start shipping 26th June.
SOURCE: Google