Google Home and Google Express now make shopping a breeze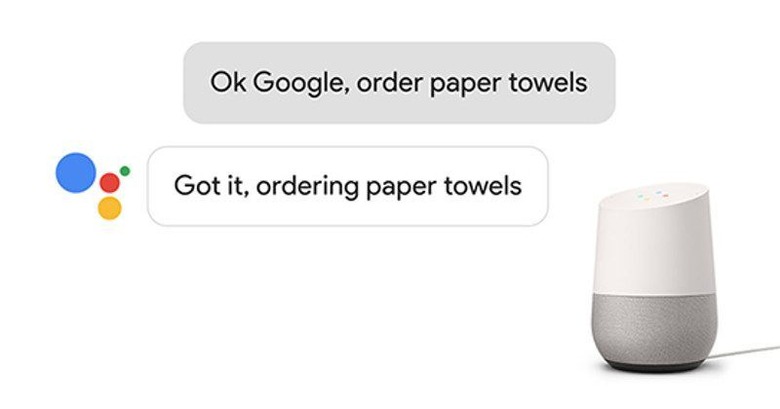 We are beyond being just an instant gratification generation. Why bother going outside even for essential supplies when you can do it all from home and have them delivered to you. Even better, you can do that without even lifting a finger. Although we're probably still decades away from computers that can read our thoughts (which would be frightening), Google is offering the next best thing: shopping by voice using Google Assistant on the Google Home via Google Express.
Shopping by voice is, of course, something that rival Amazon Echo has long had but, to be fair, that is Amazon's core competency and one of the Echo's initial, and very limited, feature set. Google isn't exactly known for its Express shopping service, but that could soon be changing with this Google Home integration.
To get started, you just need to add your credit card and delivery address to the Payments settings of the Google Home app. Once that's done, you can simply ask Google to order your stuff, from toiletries to food supplements to, well, food. Unlike other voice-activated assistants, there is no app to install or enable with Google Assistant. Google just rolls out the feature and it's ready.
The Google Home shopping feature is, of course, limited to participating Google Express retailers, which currently number a bit over 50 spread throughout the country. Until April 2017, Google Home owners won't have to worry about service or membership fees when shopping via Home, though Google doesn't yet detail what happens afterwards.
Google's voice-activated smart speaker went off to a slow start but has quickly picked up the pace in integrating new features via Google Assistant. It still doesn't have as much as Alexa, though Amazon has had a large head start. Both Google and Amazon are now tipped to be considering voice call capabilities to their smart speakers, though that could take a far longer time to happen considering the privacy concerns.
SOURCE: Google