Google hires renowned futurist Ray Kurzweil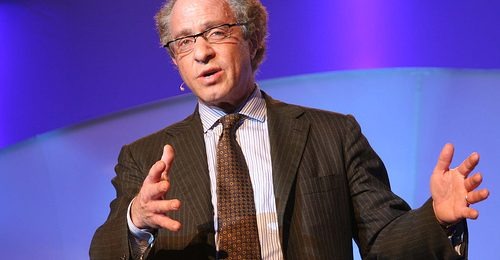 Google has hired Ray Kurzweil, according to an announcement on his website Kurzweilai.net. Kurzweil is a renowned futurist who waxes eloquent about his fondness for Google. He's set to begin working Monday December 17 as Director of Engineering, and will be involved with language processing and machine learning projects.
According to Kurzweil, his interest in technology began in his childhood, and has only grown since then, leading him to design his first program at the age of 14. He was the first to invent print-to-speech for the visually impaired, and has since gone on to create a variety of inventions that "make a difference in people's lives."
The 64-year-old is also the author of multiple written pieces that explore the possibilities of technology and what the future may hold. One such prediction is that in the relatively near future, computers will reach a point where they match humans in terms of both intelligence and self-awareness, something that would kick off technological developments at an unprecedented pace. As such, he speaks rather fondly of Google, explaining that the search engine giant is at the "forefront" of making the theoretical into a possibility.
"In 1999, I said that in about a decade we would see technologies such as self-driving cars and mobile phones that could answer your questions, and people criticized these predictions as unrealistic," he writes on his blog. "Fast forward a decade—Google has demonstrated self-driving cars, and people are indeed asking questions of their Android phones."
[via PC Mag]