Google highlights, awards best Material Design apps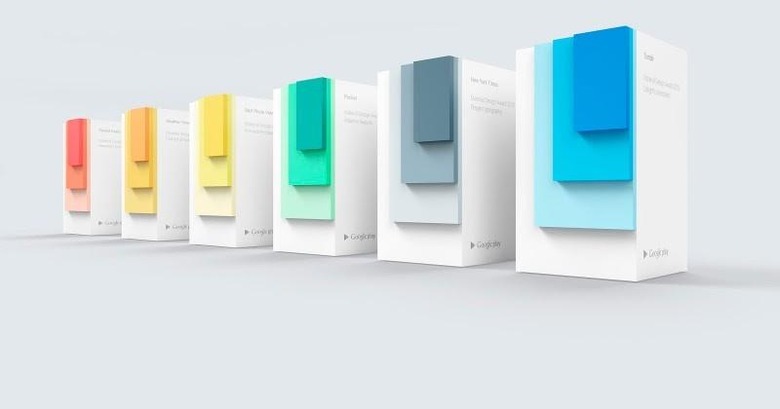 Like it or not, and some definitely do not, Material Design is going to be what Google will be talking about for a long time, at least in terms of design. And rightly so, considering it is poised to unify Google's visual identity not just on Android but across its other software products as well. And while some are still scampering to implement its tenets, a handful few Android apps have managed to use it almost to perfection. At least according to the eye of the beholder, which, in this case, is Google.
It seems almost like forever since Android had a visual refresh, from Gingerbread's almost ancient design to the sci-fi inspired Holo that started with Honeycomb and Ice Cream Sandwich. Moving away from the virtual and into the physical, Material Design aimed to inject some facets of the real world into our screens, through the use of paper metaphors, bold colors and graphics, and delightful animations.
It's not an easy thing to implement, as app developers and designers would testify. Even Google itself sometimes trips and falls over its own guidelines. Yet some have embraced the mission fully, resulting in what Google considers to be the crème de la crème. Google hand-picked 18 such apps, but among those, six stood out and where given awards at I/O 2015. In no particular order.
• B&H Photo Video Audio Pro for Immersive Imagery
• New York Times for Elegant Typography
• Pocket for Adaptive Layouts
• Pocket Casts for Seamless Browsing
• Tumblr for Delightful Animation
• Weather Timeline for Crafted Simplicity
These 18 apps are currently showcased in a Google Play Store collection highlighting the Best-in-Class in Android Design.
SOURCE: Google