Google has all that it needs for an Amazon Echo killer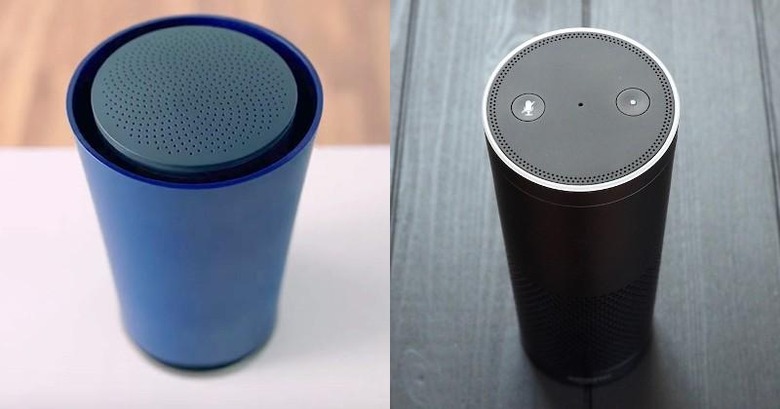 When Amazon surprisingly announced the Echo in late 2014, it was the odd duck among the voice-controlled products of the time. Fast forward a year and a half later, however, Amazon Echo would become the poster boy, or girl in this case, for an at-home, voice-enabled personal butler. Recently, it announced two new products, more portable than the first, that aims to make Echo a household name, no pun intended. But while it does have monopoly of that niche market for now, it should always be on its toes. Google is all but primed to take on Amazon at its own game. That is, provided it wants to at all.
Google's chess pieces
Google practically has everything that it needs to throw out Amazon from the living room. In fact, except in a few cases, it might actually be able to do better. The tech giant has dozens of products and technologies that can all converge together to be the almost literal center of the home. Here are just a few of the most notable ones.
Google Now
Amazon's Alexa is programmed to tell you relevant things at the right time. When it comes to surfacing relevant and timely information, Google Now is king. From today's weather to your flight tomorrow, Google's non-anthropomorphic smart assistant has your needs and even desires covered. In some cases, you don't even need to do anything. It can conveniently (or frighteningly) scour your email for those bills and itineraries. In case, you know, you've also conveniently forgotten the bill that is due tomorrow. Google Now, however, has been confined inside our smartphones and web browser, though it need not be. And, maybe soon, it won't be either.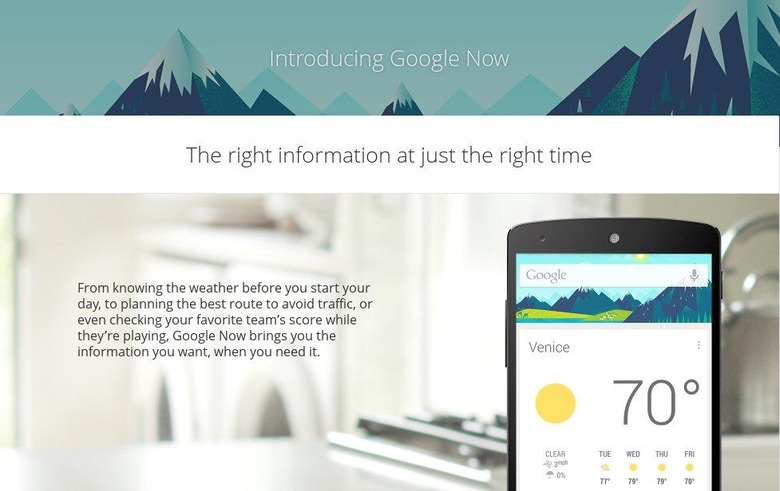 OnHub
Google revealed its OnHub router mid-2015 and many indeed expected it to be the Amazon Echo killer. After all, the two sported the same odd cylindrical figure. There may have been some Google fans who were disappointed that it didn't turn out that way. However, OnHub could very well just be laying the foundations for one. Unlike Echo, OnHub sits at the very nerve center of the smart home, so to speak. Instead of connecting to a Wi-Fi network, it is the center of that Wi-Fi network. And more than just being a router, it is also one that communicates nicely with other smart appliances and devices. It is only recently that Amazon Echo is gaining support for third party devices and services. Google has had that for many of its products, and the OnHub router puts that front and center.
Nest
Speaking of speaking with other smart appliances, Google does now own Nest and its learning thermostat and smart smoke detector. It already has one foot, or at least two toes, solidly inside the smart home living room. Nest does connect with almost everything these days, even Amazon Echo soon. It shouldn't be much work, then, for a centralized Google hub to also speak with its Google brethren.
Cast
But in case you don't have those brethren around, Google's Cast technology can make up for it. At least as far as audio and video is concerned. Echo does do media, but practically audio only, be it music or ebooks. Here, Google already has an advantage. A Google smart home hub can conveniently cast music and even video to any device that supports Google Cast. And that list is growing, from Chromecast to Cast-enabled speakers to, soon, a cast-enabled non-smart TV as well.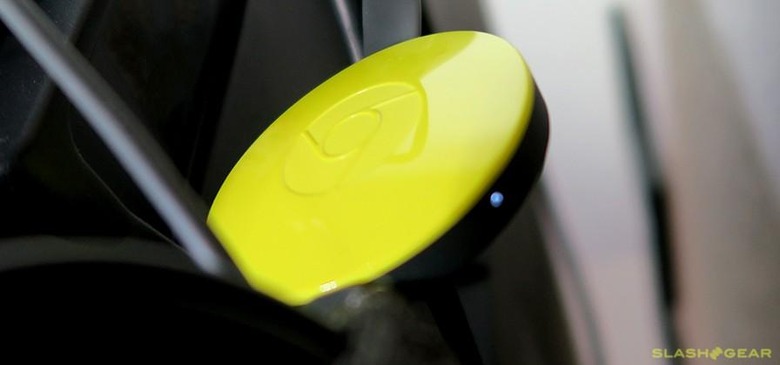 Google Play
Of course, that content will have to come from somewhere. Unless Google would let such a hub connect to, say, a hard drive, chances are you're going to get your stuff from Google Play. No, not the app store for Android. Play Music, Play Movies, and Play Books, and even Newsstand all make up Google's little content empire. It might not be as enormous as Amazon, but it still a sizable library of popular, and sometimes even esoteric, content.
Google Itself
Google's strongest piece is none other than Google. Just look at the most recent customized experiences in searching, like the recent Destinations, and you'll be amazed at just how much information Google has under its fingers. With a proclaimed mission to collect and organize the whole world's trove of knowledge, that's hardly surprising. Imagine having all of that at your service, inside your home, without even having to pick up your smartphone or turn on your smart TV. And it's not just with search either. Considering the myriad of devices and services that Google has spread around the world, from smartphones to Gmail, Google is in the perfect position to create a device and service that will put all these together in a single, stationary, always-on, always-listening, cylindrical home assistant.
Amazon's trump cards
It would probably be folly to claim that Google has all the needed pieces. Due to historical reasons, there are a few things where Amazon has had a long head start that still makes the Echo a more viable option, depending on your actual needs.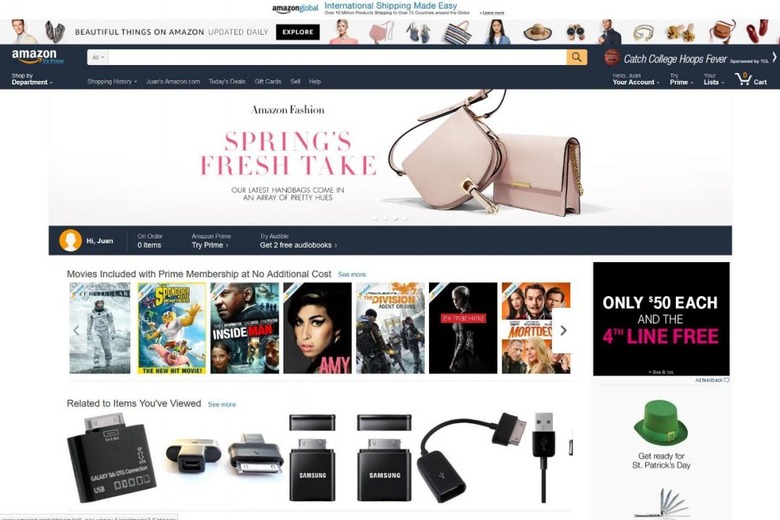 Amazon Prime
When it comes to digital content, Google has nothing on Amazon, especially when it comes to somewhat harmonious relationships with content creators and distributors. Artists, networks, and studios? Amazon has all those covered. And while the world is teeming with other services that can possibly integrate with a Google version of Echo as well, there is still something to be said for one that already comes with the product that you just bought. And while Echo only does audio for now, who knows how long before Echo steps into video as well. In addition, there have already been musings and whispers of integrating smart connected speakers with Echo, which ventures close to Cast territory.
Kindle and Audible
When it comes to ebooks, there is probably no contest between Amazon and Google. Amazon just can't be beaten in the amount of content it has available at its disposal, not to mention the new authors it constantly lures to its fold. It's almost as if Google isn't even interested in competing there at all. And with Audible, Amazon is also in the position to take advantage of the Echo's speakers. Sure, screen and text-to-speech is something Google also has in its arsenal, but nothing beats a real human reading a book.
Retail
This is another area where Amazon reigns unchallenged. Among the Amazon Echo's earliest abilities was to help people make shopping more convenient. Google has long struggled to even match Amazon's wide variety of items available. While it's still trying to outdo the retail giant in other areas, like delivery, Amazon's sheer number of products make the Echo the ultimate shopping assistant.
Wrap-up
Google is in the best position to actually take over your home. Its products can be found everywhere. Android mobile device? Check. Chromecast or Cast-enabled audio equipment? Check. Android smart TV? Check. Your PC running Google Chrome? Check. A smart wireless router and smart home hub? Check. These, however, are all separate and disparate pieces, beautiful islands of their own. Once might argue that a smartphone could do almost all of those (except the router part) and still be portable, but there are benefits to having a beautiful piece of equipment sitting at home for everyone to use even when you're away.
Given that it practically has all the technologies at its disposal, it is a bit of a mystery that Google still doesn't have an "Echo Killer'. Maybe it just doesn't believe in that vision, content to staying in smartphones and at least in non-portable smart TVs. Or maybe it already does have one and just doesn't think the time is right. If it's the latter, it better not wait too long. Amazon Echo is gaining traction really fast, gaining partners and interested parties. It could very well take over the home, leaving Google out in the cold, or inside pockets or inside drawers.