Google+ Hangouts get Remote Desktop feature using Chrome technology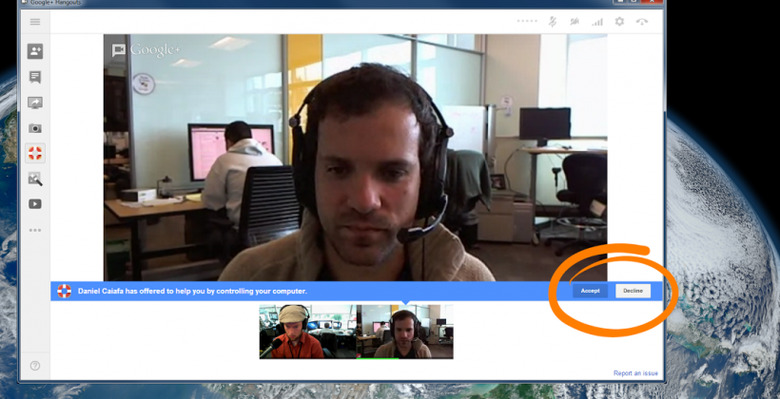 Google+ has just issued an update that brings the remote desktop feature to Hangouts. With Hangouts Remote Desktop, your friends can give you permission to control their desktop through the Hangouts app. Because you're in a Hangout, you are still able to see each other and voice chat with each other while you're controlling the other person's computer, making troubleshooting much easier.
Hangouts Remote Desktop uses the same technology as Chrome Remote Desktop. To access Hangouts Remote Desktop, you have to initiate a Hangout with someone first. After joining a Hangout, navigate to the "View More Apps" button on the left panel of the Hangout screen. Click "Add Apps" and install the Remote Desktop app. Everything is all set up after that. If you send a request to control your friend/family member's computer, they will receive a notification at the bottom of their screen to accept your request, or decline.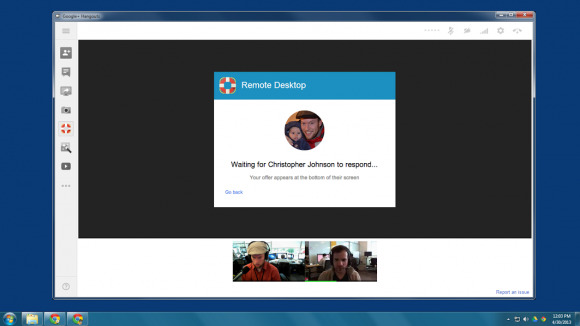 After you friend accepts your help, their main screen will be replaced with a green box that says [Your name] is helping you, however they will still be able to see your webcam feed at one of the lower screens. To end the Remote Desktop session, the other party just needs to click the "end" button located at the top of their screen. The entire process is easy, and with the way Hangouts Remote Desktop is all set-up, using it will make it much more easier to help your friends and family members with technical problems.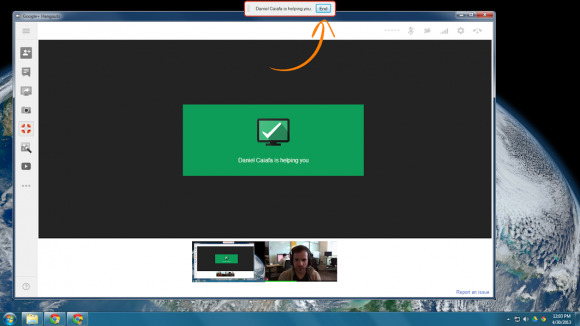 Many users are already giving positive reviews for Hangouts Remote Desktop. Now instead of having to deal with extensions and access codes with Chrome Remote Desktop, or having to deal with IP Addresses, usernames and passwords for Remote Desktop for Windows, all you need to do is successfully convince the tech-challenged party to sign up for Google+ and you'll be fixing their issues in no time.
[via Daniel Caiafa]