Google Hangouts adds SMS support but KitKat keyboard prompts typist fury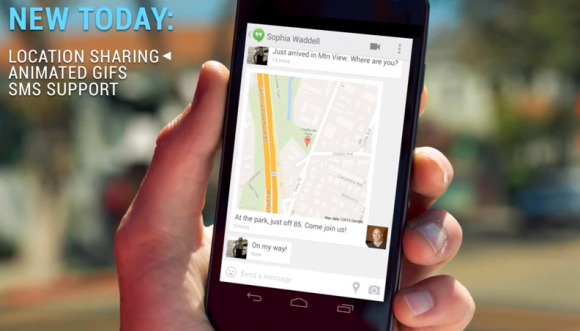 Google has released Hangouts 2.0 for Android, adding in SMS and MMS support in addition to enabling group MMS conversations and embedding animated GIFs. Promised when the incoming update was first revealed late last month, the new app also drops alongside an update to the Android keyboard, also bringing it to version 2.0, though that change has been met with less enthusiasm from users.
The updated keyboard brings older Android devices – anything running Android 4.0 or above – up to speed with the layout on the Nexus 5, with the addition of "swipe aware gesture typing" that enhances swipe-entry with support for the space bar. Now, you don't have to lift your finger between words, instead simply including a quick hover above the space bar button in order to tell Android you're starting a new word.
There's also Emoji support, though only for devices running Android 4.4 KitKat.
However, the big frustration for existing Android users is how the layout of the keyboard has changed. As Android Community notes, not only is it different on tablets, it also changes the default layout from putting the comma to the left of the spacebar, replacing it with a "/" character.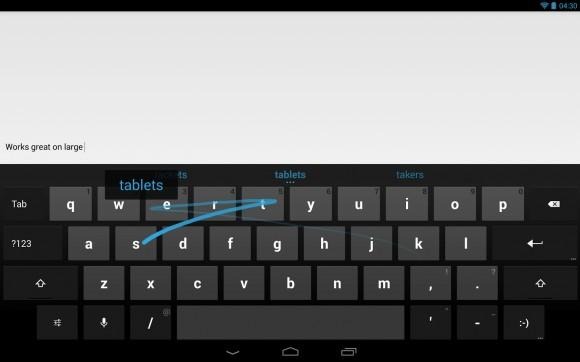 That obviously makes sense for entering URLs, but those whose fingers have already got used to the old layout are complaining vocally over at the Play store.
As for the new Hangouts app, it now integrates SMS and MMS messaging, together with adding location to Hangout chats, and support for which device you're messaging from. If you're on a call you can have that flagged up too, so that those you're IM'ing don't think you're ignoring them.