Google Handwriting Input app revealed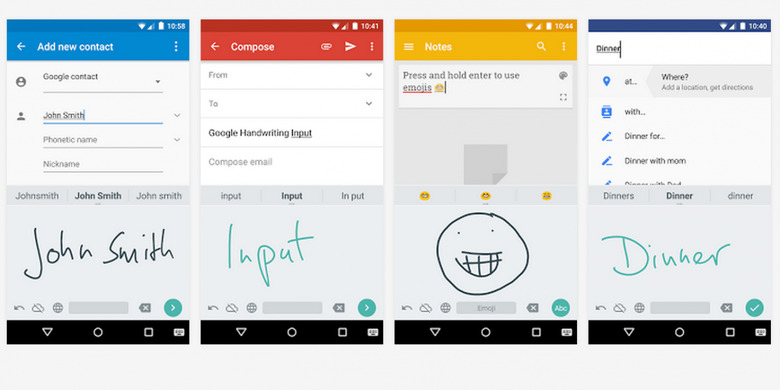 A new keyboard has been revealed by Google for Android – one that's not really a keyboard at all. This app is the "Google Handwriting Input" interface, and with it, you'll be able to write to your heart's content. Inside you'll find a very simple interface, one where you write words with your finger (or your pen-like device) and let Google figure out what you've written. Suggestions appear above the space you write. Simple as that. But what might this app be made for, in the long run? Surely not just smartphones and tablets.
This app is made for all Android devices, big and small. At this time it appears to work with most every Android smartphone and tablet we've got on hand, just so long as it was released in the past several years.
Where this app is really going to shine is on Android Wear. Wearable devices that need to gain as much functionality as possible, just screaming for a way to use your finger to speak.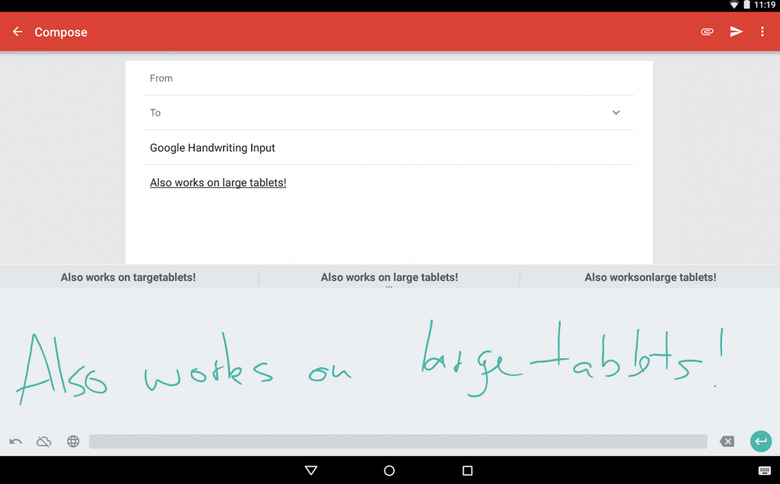 Imagine, if you will, that Google releases an update for this app in the next few weeks for Android Wear functionality. We wouldn't be the least bit surprised. Stick around and see.
For now have a peek at the Google Handwriting Input app on the Google Play app store at will. It's free, of course, and will more than likely work with your device so long as it's running Android.