Google grabs six new Project Glass patents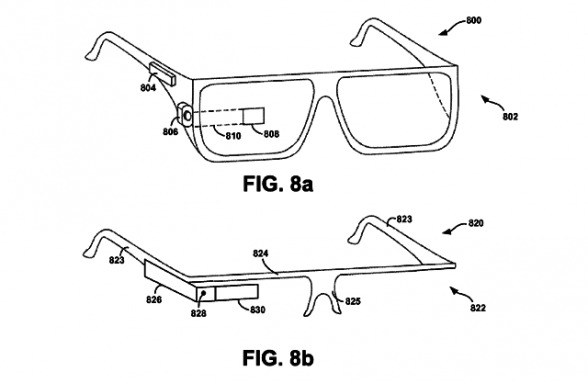 Google seems to have taken the litigious lessons it's learned from Android to heart, because the company is grabbing as many patents related to the new Project Glass as it can. The latest batch of six patents covers everything from helping the hearing impaired with visual cues to sensors designed to interpret the electrical pulses from the skin on a user's nose. None of them are officially associated with Project Glass, but the patent artwork speaks for itself.
The hearing impaired patent, #8,183,997, seems like it's at least partially inspired by the heads-up displays in first person video games. The user will see visual indications of the direction that loud noises are coming from, allowing them to react to situations behind them without the help of a hearing aid or cochlear implant.  The "nose bridge" patent uses technology similar to that in capacitive touchscreens, placing sensors on the pads of the glasses to detect when they're in use.
Other patents were awarded for multiple surround-sound microphones, multiple cameras for different views, and a control touchpad on the side of the glasses, presumably along the plastic casing that's been shown thus far. (Developers: when and if Project Glass is released, you must create an app that makes the screen go red and plays "pew pew" noises to help facilitate Cyclops fantasies.) One of the more interesting patents mentioned was software that can actually determine the source of sound, like say a motorcycle speeding towards you in the crosswalk.
All this is in addition to three patents already granted, including Kinect-style motion control via rings or temporary tattoos. Google's kept Project Glass pretty close to the vest (or head) thus far, and while the augmented reality hardware is in its testing phase, we still don't know how, when or if it'll ever make it into the hands of mainstream consumers.
[via Ars Technica]