Google Go app released worldwide: Simple, light, live search at last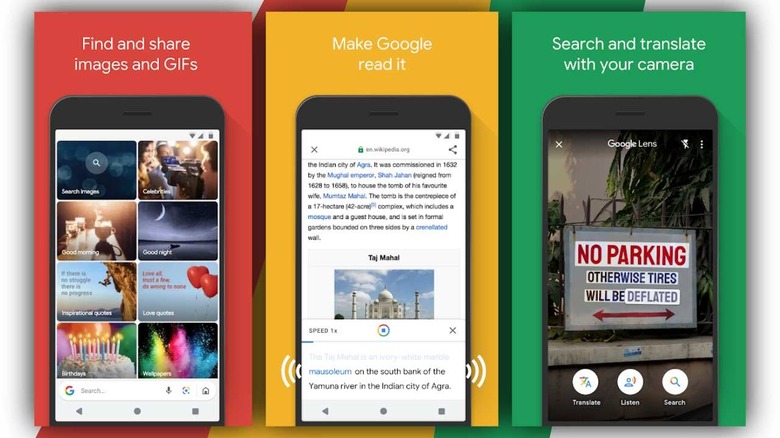 The Google Go app was released to the whole world today after a limited release in a few countries earlier this year. This app is the embodiment of the dream hatched with the app known as Google Goggles. The Google Go app is a small, quick, light app that allows the user to employ Google Lens live translation on anything the camera can see – and it has a few other features about which Google is also excited
Google Go is the lightest, smallest version of the Google search app. it includes a single place where you can log in with your Google account (or choose to refrain from logging in and still use). This app shows standard web search, voice search, Google Lens, Google Images search, and connections to various other apps you have on your phone – like YouTube, Facebook, Twitter, and your Downloads screen.
Sort of like a launcher... which makes one wonder why this hasn't been released as a launcher as well. This might well be a direction Google could have gone but decided against, OR a path they might yet take. We shall see.
For the moment, this app is made for Android only. It was originally developed for the version of Android called Android (Go edition), and has been live (and developed) since 2017. Today is the first day the app has been available in this form for the larger Android universe.
"Earlier this year at I/O, we showcased Lens in Google Go," said Bibo Xu, Product Manager for Google Go. "[Google Go is] a way for you to read, translate and search the words you see by using your camera." This system also has a read-out-loud feature that can read the text shown on any webpage.
Users of most Android devices that run Android Lollipop or later can find the Google Go app available from the Google Play app store now. This app was made available globally just this week.