Google Glass Crystal Shopper Barcode Scanner Poised To Boost Scanning App Relevance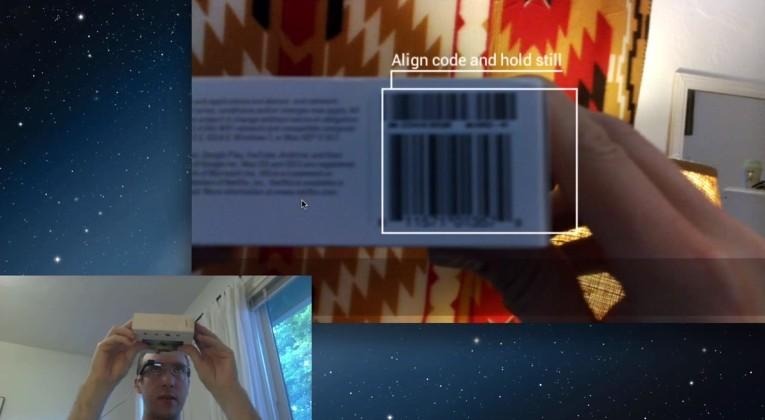 The Crystal Shopper app was created by Lance Nanek as a part of the Breaking Glass Glassware hackathon and makes it quick and easy for users to scan barcodes, compare prices, check Amazon ratings and reviews, and much more, all packed within the convenience of the Google Glass eyewear. Combined with the convenience of other wearables like the Memoto, it will be interesting to see how this affects usage rates.
Once installed, Crystal Shopper is super easy to use. All you have to do is tap the card to access a very simple barcode scanner. It looks much like those in other apps. Then, place a product barcode in front of you so that it lines up with the box that appears on the screen. It should read the barcode then present more information like Amazon product ratings, high and low prices, a photo, and a simple product description. Head gestures are how you navigate, so tilt your chin up to save the product to your list or shake your head to clear the screen.
Barcode scanners like Crystal Shopper are poised to be much more relevant on Google Glass than on other devices, primarily because it's a wearable. Currently, barcode scanner apps on smartphones require that you open the correct app and then scan the product barcode. The convenience of having this tech integrated into a wearable is the thing to pay attention to here.
Check out a video of the Crystal Shopper app in action below:
This kind of technology could feasibly influence how we shop in the not-so-distant future. Life-loggers like the Memoto may begin to automatically identify barcodes on products and use that information to suggest online sources. We could even see the potential for this to affect how advertisements are shaped for individual consumers.
VIA SelfScreens