Google GeoEye-1 Satellite starts snapping photos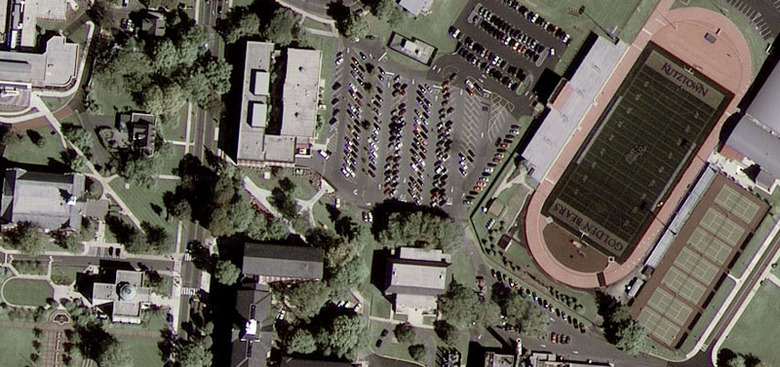 We've known that the GeoEye-1 from Google, a satellite that's controlled by the military would be launching soon. And now the camera on the device, which sports the highest resolution of any terrestrial camera, is now in orbit.  
The camera started taking pictures yesterday and as you can see, the images are crystal clear. And while many are concerned about it's spy qualities, the images that will be placed on the web will not be zoomed in close enough to really qualify as "spying."
Even so, this same satellite is capable of zooming in to a resolution of 41 centimeters, which to put it in Wired's terms, "close enough to zoom in on the home plate of a baseball diamond." Scary! Photos this zoomed in are sent to the National Geospatial-Intelligence Agency, who are putting $502 million into the project. Double scary.
[via Gizmodo]