Google Flights prediction AI can beat airlines in announcing delays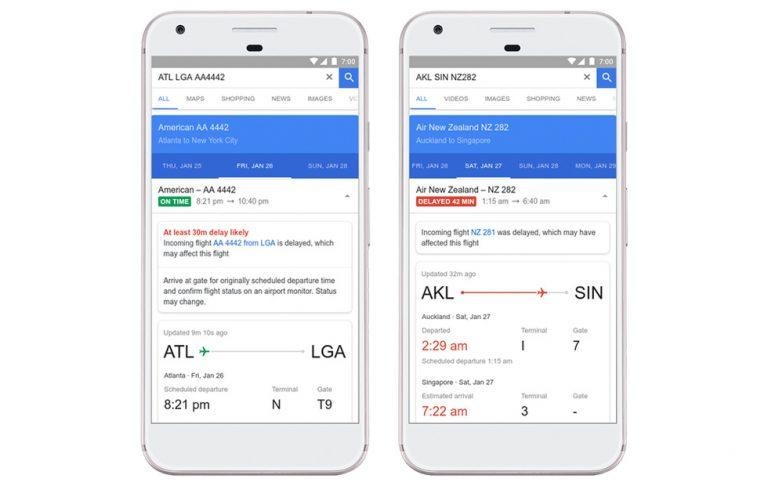 Google has introduced updates to its flight booking system, the most interesting among the updates being a flight delay prediction ability. Though Google Flights already includes delay notices, the new ability adds a prediction element so that travelers can be alerted to potential delays before the airline has announced them. Flights will also start showing the reasons why a flight is delayed.
Google Flights is the company's own online system for finding and booking flights. The service offers the same features you find via other third-party booking services, but now trumps them all by leveraging its own machine learning algorithms and historical data to predict whether there's a high chance of a particular flight being delayed.
Of course, the prediction ability isn't 100-percent accurate and there will be times it gets it wrong. For this reason, Google says that it will only show delay predictions in cases where there is at least an 80-percent confidence in the prediction.
Google explains that its machine learning algorithms use historical flight status data to help make the predictions. The delay shows up in a red flag directly in Google Flights next to the rest of the flight information. Alternatively, a green flag shows "On Time" if there aren't any delays.
According to Google, this prediction ability exists independent of the airlines, meaning it can offer predictions even when airlines haven't made any such data available yet. Predictions aside, Google Flights also now shows relevant info for customers who are flying under budget fares, including baggage fees, overhead bin space, and whether the customer can choose their own seat. That info is provided for flights with Delta, America, and United.