Google Fit Platform Preview: It's Time To Get Healthy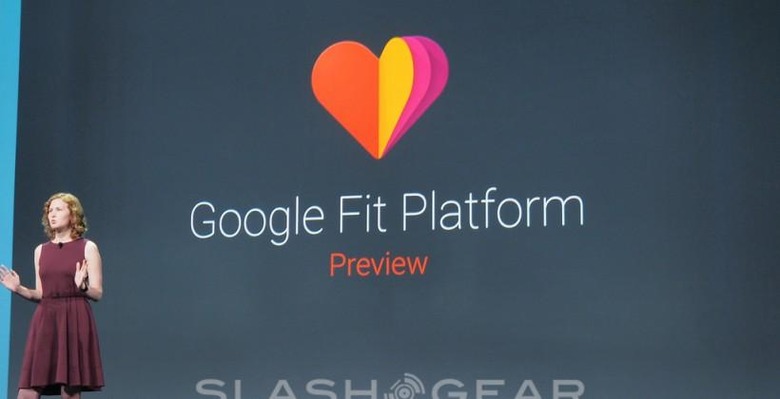 This year's Google I/O 2014 is bringing on the wearables with Android Wear – but more important than that for active lifestyle enthusiasts may be the software that'll make their actions take hold in Android like never before. With Google Fit, developers will be able to work with an Android-based single location for a user's fitness. You, the user, will have a central console for your health.
Inside the API collection for Google Fit for developers are the ability to manage data from health apps and hardware sensors inside wearables, smartphones, and tablets. One single set of APIs will run the entire Google Fit Platform for developers and users.
Google Fit will allow a user to get a "complete picture" of their fitness in one place, blending data from a collection of apps and devices (if they do so choose) at once.
A number of brands are taking part in the Google Fit Platform, including Adidas, RunKeeper, Basis, NOOM, LG, Nike, Motorola, Intel, HTC, and Withings. ASUS, Runtastic, and MIO will be participating in the near future as well.