Google Fiber Offers Up Three New Plans For Small Businesses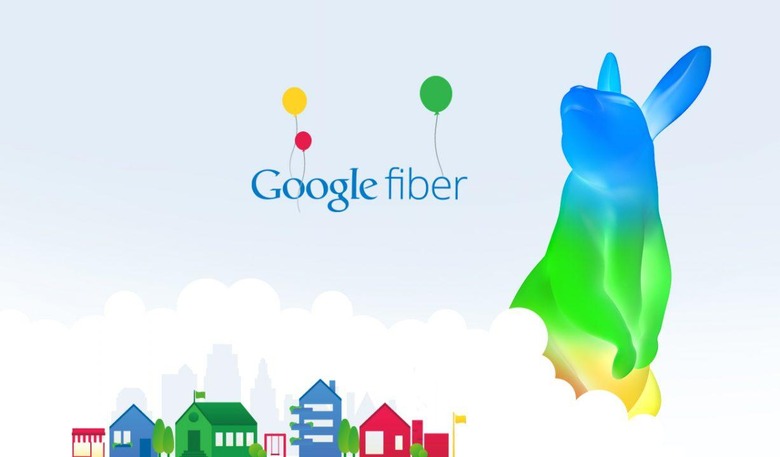 Google has revealed new information for small businesses taking advantage of its Fiber internet, signaling the end of the program's early access period. That means we're getting our first look at what internet plans for small businesses will offer, complete with pricing details. Google says it will offer small businesses three different options when it comes to internet speeds, with plans ranging in price from $70 a month to $250 a month.
To start, Google's lowest-tier package for business is called Fiber Business 100, offering 100mbps download speeds for $70 a month. Next up is Fiber Business 250, which brings the download speeds up to 250mbps for an extra $30 monthly. Finally, the top-tier package is Fiber Business 1000, which nets users gigabit speeds for $250 a month. It should be noted that none of these plans enforce a data cap on users, and all three come with the ability to add up to 13 static IP addresses, though Google does charge more for that.
By comparison, Comcast offers a 100mbps broadband connection for businesses for $199.95 per month, so Google is really undercutting the internet giant with this pricing structure. Of course, Comcast has the advantage of wide availability, while Google Fiber is still in its deployment phase and likely will be for some time to come. Still, if your business is in one of Google Fiber's test cities, it's nice to have the option of less expensive internet service.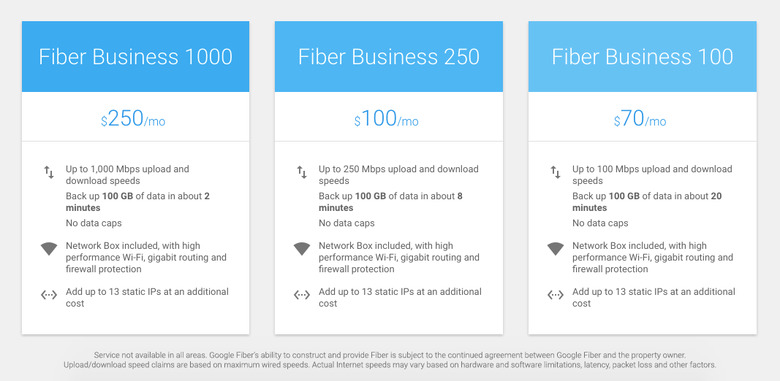 Google says that "eligible small businesses" in Charlotte, NC are able to sign up for these new plans today, while those in Kansas City, Atlanta, Provo, and Nashville have until the end of July to sign up for Google Fiber's early access. Once August 1 rolls around, those businesses will be able to choose to go with one of Google's new Fiber Business plans or keep their early access pricing for another year.