Google Fi gives Pixel 3 a hefty discount for its birthday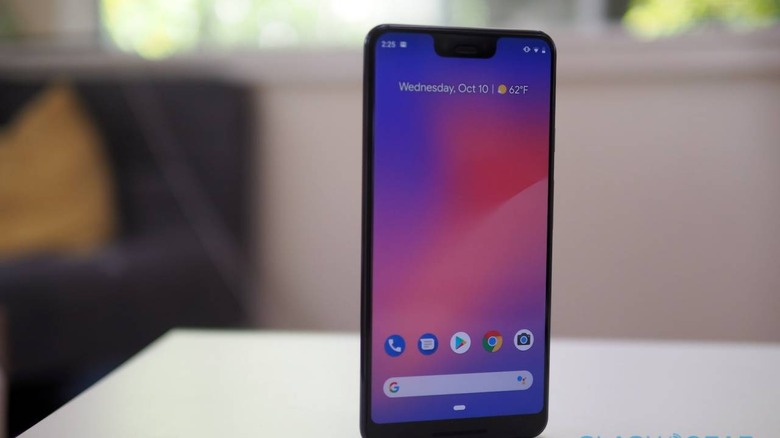 Google Fi turns three years old today, and Google is celebrating by dropping the price on the Pixel 3 and Pixel 3 XL. This is a one day only affair, so if you've been considering the Pixel 3 or its big brother, it seems that now is the time to strike. Of course, you'll need to activate your new phone on Google Fi to qualify for this discount, but happily, the discount is available to new and existing Fi customers – not just new ones, as many of these carrier deals typically are.
In any case, Google Fi has shaved 50% off the purchase price of the Pixel 3 and Pixel 3 XL. This discount applies to all Pixel 3 and 3 XL models, so you can save some cash regardless of the amount of storage you choose. Check out the new prices of each model in the list below.
• Pixel 3 64 GB is discounted from $799 to $399
• Pixel 3 128 GB is discounted from $899 to $449
• Pixel 3 XL 64 GB is discounted from $899 to $449
• Pixel 3 XL 128 GB is discounted from $999 to $499
You'll get the discount whether you buy the phone outright or you finance it on Google Fi, so for something like the base model Pixel 3 with 64GB of storage, you'll pay $16.62 per month for 24 months if you go the financing route. As always, there are a few things you need to do to make sure you qualify for the discount.
READ MORE: Google Pixel 3 reviewFor starters, the Pixel 3 you buy will need to be activated on the Fi account used to purchase the phone within 30 days of the date on your shipment confirmation email. The line you active the phone on doesn't matter, only the account, which means you can buy the phone for someone else to use as long they're on the same group plan.
If service on the phone isn't activated within that window, your Google Payments account will be charged the discounted amount, effectively ensuring that you pay full price to the phone. If you're not crazy about the idea of having the activate the phone on Google Fi in order to receive the discount, there's some good news there as well, as the Pixel 3 and Pixel 3 XL are currently $200 off on the Google Store. That isn't as big a discount as the one you get from Google Fi, but there also isn't an activation requirement when you buy from the Google Store.
That's pretty much it as far as stipulations are concerned, but you don't have long to take advantage of this deal, as it'll only be available until 11:59 PM Pacific time tonight. Once the clock rolls over into Tuesday, the Pixel 3 will presumably be back up to full price. Will you be jumping on this deal before time runs out? Head down to the comments section and let us know!