Google Express grows: new cities, new stores, new name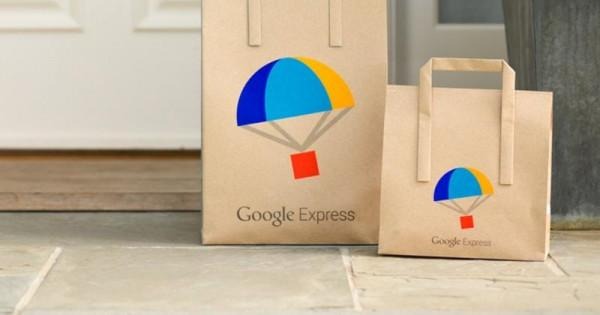 Google Shopping Express, which from now on shall be known as Google Express, takes on Amazon and at the same time doesn't. Practically delivering groceries more than specialized items, Google Express has very slowly expanded from its initial San Francisco reach since its launch early last year. Now it is growing again in scope but this time it isn't just about location, location, and location. The service has added 16 more merchants to its growing army as well letting those of legal age in the Bay Area order beer.
Get your shopping lists ready if you live in Chicago, Boston or Washington D.C. as Google (Shopping) Express is now ready to serve you as well. And in addition to the brands already in the past, Google has added more than a dozen new ones, though some are restricted to certain regions and cities. These include 1-800-Flowers, Barnes & Noble, Nine West, PetSmart, Vitamin Shoppe, Sports Authority, Paragon Sports, Vicente Foods, Stop & Shop, Giant Food, Lux Roses, TigerDirect, Treasure Island Foods, and Wrigleyville Sports. For those in the Bay Area and are 21 years of age or more, you can now also use Google Express to have your choice of alcoholic beverage delivered to your door without the inconvenience of suspicious looks and judgmental bystanders.
Google Express, which is admittedly a catchier name than "Google Shopping Express", has a subscription system that gives members free same day or overnight (for those in Northern California) delivery for eligible orders past $15 and shared membership with a household member. Membership is offered for $95 a year or $10 a month, though you can simply pay $4.99 per order if you're not much of a frequent shopper. New members can try it all for free, referring to the delivery charge and not the items, for three months, though the trial offer ends on March 31 next year. Google promises no price surprises as you pay what you would if you just walked in a store.
Though Google Express has indeed grown out of its roots, it's still a long way from fully taking on Amazon's ubiquity and popularity, though the service does offer items from stores that Amazon would not normally carry. That said, rumor has it that Google has set aside as much as $500 million to fund Express' growth, which of course the company has neither confirmed nor deny beyond the generic admission that, of course, they have put a lot of money into it.
SOURCE: Google