Google Earth gets first game in new Carmen Sandiego series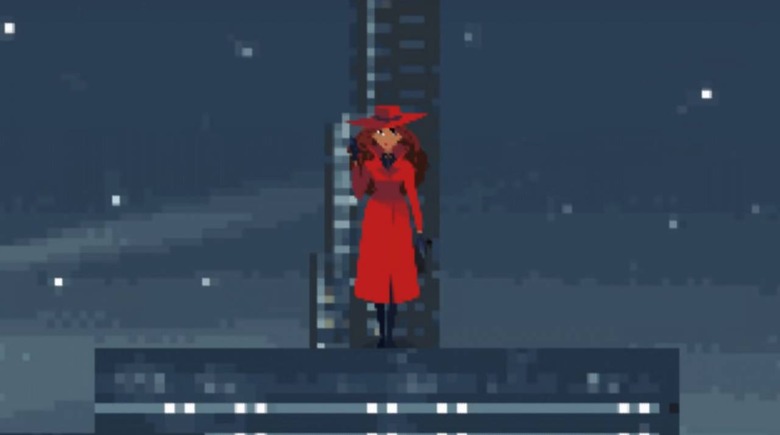 Popular '80s video game Where in the World is Carmen Sandiego spawned a number of similar games and a TV show. The latest evolution in the franchise is Where on Google Earth is Carmen Sandiego, which is exactly what it sounds like: a version of the game that utilizes Google Earth. The company plans to launch a number of Carmen Sandiego games in Google Earth, the first of which is called "The Crown Jewels Caper."
Google Earth, of course, gives anyone a high-resolution look at the entire planet, enabling them to zoom in close to places around the globe. The new "Crown Jewels Caper" game tasks players with tracking a super thief across the planet in hopes of recovering stolen loot.
Google includes text boxes and pixelated graphics for extra nostalgia points. The game, which is accessible both in a desktop browser and on mobile, presents players with the Google Earth globe, as well as familiar controls including the iconic magnifying glass.
Clicking that button takes the players to interview witnesses, while the airplane button shuttles the player off to new destinations. Google didn't reveal how many other games it has planned, simply referring to them as a 'series.' It's unclear when the next entry in the series will be released, and there aren't any details about what the future games may include.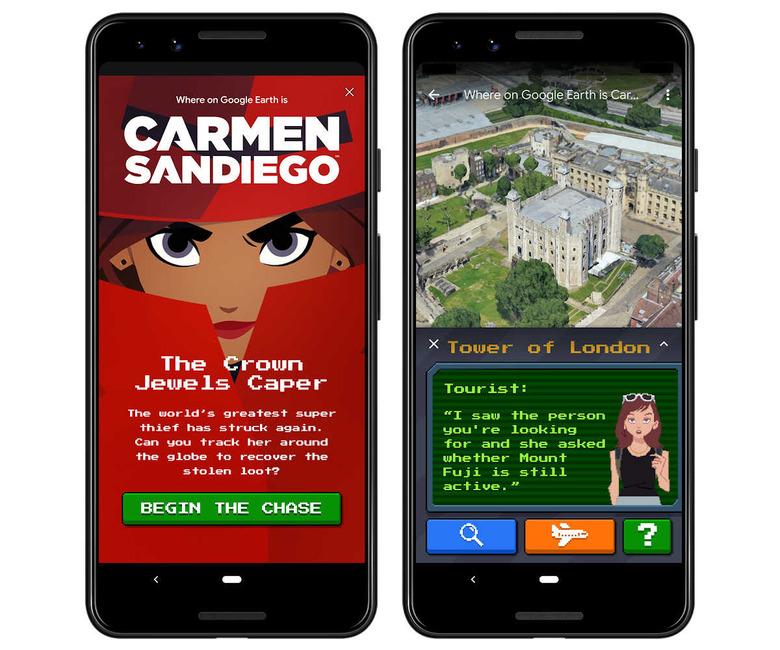 In addition to the browser version linked above, players can grab the Google Earth app for iOS and Android. The game can be summoned by choosing the special edition 'Pegman' icon within the app.