Google Earth enters the world of VR with new Steam app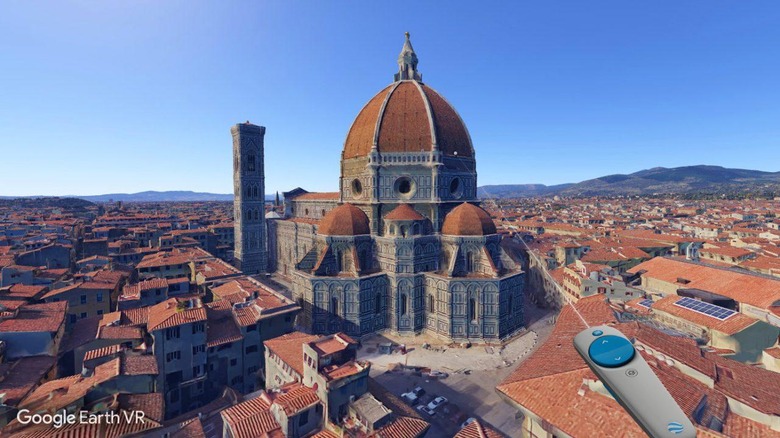 Google Earth is a pretty impressive tool on its own, but today it stands become even more breathtaking thanks to Google Earth VR. Google launched the new app today, giving users the opportunity to visit locations around the world in virtual reality. Unfortunately, its release is limited to just one VR headset for the time being.
Interestingly enough, the app is available first for HTC VIVE through Steam. There's no Daydream support for Google Earth VR just yet, which is somewhat surprising considering Google likely wants to throw a lot of support behind that platform. Still, it's nice to see Google continuing development for other VR platforms even though it has its own to focus on.
That isn't to say that Google Earth VR isn't coming to other platforms at some point. Google says that it will share more information about additional launches next year. It's then that we'll likely find out about Google Earth VR on headsets like Oculus Rift and Daydream.
In any case, judging from the announcement trailer, Google Earth VR seems to be quite the app on HTC VIVE. Once you have it downloaded, you can use it to either walk around areas or fly through them in virtual reality. The app makes use of both of VIVE's controllers, allowing you to rotate an image of the Earth and pick a spot on the map to visit.
The app, in case you had any doubt, is free to download through Steam. If you happen to own a VIVE and want to take it for a spin, you'll find it through the link below. We'll keep an ear to the ground for news of Google Earth VR on other platforms, so stay tuned.
SOURCE: Google
STEAM: Google Earth VR